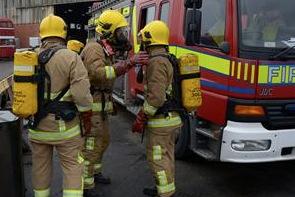 Members and staff were evacuated from a gym on Wilmslow Way in Handforth following reports that there was a small leak from a computer server battery.
Firefighters were called to Total Fitness at 11.50am on Thursday, 13th February, where they isolated the power to the server and removed the battery from the building using protective equipment.
No readings showed on the fire service gas meter and no one is believed to have been affected by the incident which was in the server room.
The gym reopened an hour later.