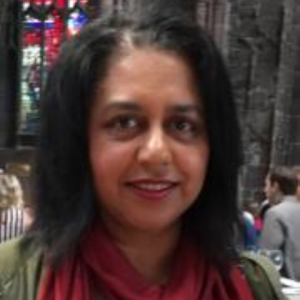 Wilmslow Town Councillor Lata Anderson is calling for people in Wilmslow to go "Meat Free Monday" after a presentation by Sarah Bridle last week on Food and Climate Change organised by local activists Climate Conscious Wilmslow.
Professor Sarah Bridle, Professor of Astrophysics at Manchester University and local resident presented her work on the carbon cost of the food we eat to a packed audience at the United Reformed Church on Thursday, 6th February. She has looked at all the factors that contribute to the carbon costs of our food, and how we as consumers can make informed choices about the food we buy and eat.
Professor Bridle said: "The main messages are that we should work hard to reduce the astonishing amount of food that we as consumers throw away, estimated at £355 worth per household each year, and that we reduce our consumption of meat and dairy products."
Town Councillor Lata Anderson said "it is great to know that Cheshire East Council are now going to collect food waste for composting rather than going to landfill, where it produces large quantities of methane. As a next step, what about encouraging Wilmslow to try "Meat Free Monday" to get a taste for meat free eating?
"To avoid the devastating impact that climate change could have on our lives, action needs to be taken now. Most people want to be involved in reducing our impact on Climate Change but are not sure what they can do. Giving up meat on one day a week is a simple step but one that will make a big difference. By being meat free on one day, we hope people will realise how tasty and nutritious meat-free food can be and potentially extend to another meat free day.If everyone took part in meat-free Monday, it would be the equivalent of taking 240 million cars off the road."
Cllr Anderson added "We are looking for a small team of volunteers to be involved and work in the community.
To get involved in Meat Free Monday, email Lata Anderson.