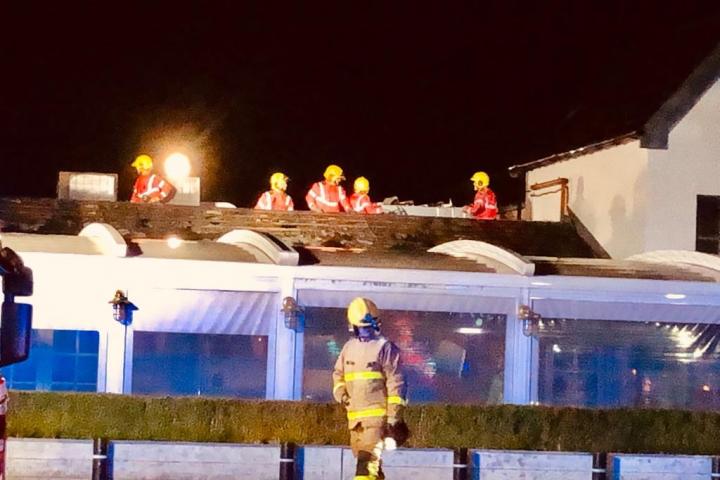 An investigation into the cause of the fire at an Alderley Edge restaurant last week has now been completed.
Customers were evacuated from Piccolino on Thursday, 2nd January, whilst three fire crews spent hours dealing with a fire in the roof space.
A spokesperson for Cheshire Fire and Rescue Service said "The fire was not started deliberately.
"The fire originated within a kitchen extraction system before spreading into the restaurant's roof void."
Noone was injured and fire damage was limited to the restaurant which will reopen tomorrow (Friday, 2nd January).
A post on Piccolino's website states "After a small fire on Thursday, 2nd January, we are pleased to announce that following an amazing effort by the restaurant team at Piccolino in Alderley Edge we will be reopening our doors on Friday, 10th January.
"We would like to take the opportunity to thank the local fire service and police for their amazing response, all our staff for their great work and of course our guests, for their understanding. We look forward to welcoming everyone back again."
Tags: