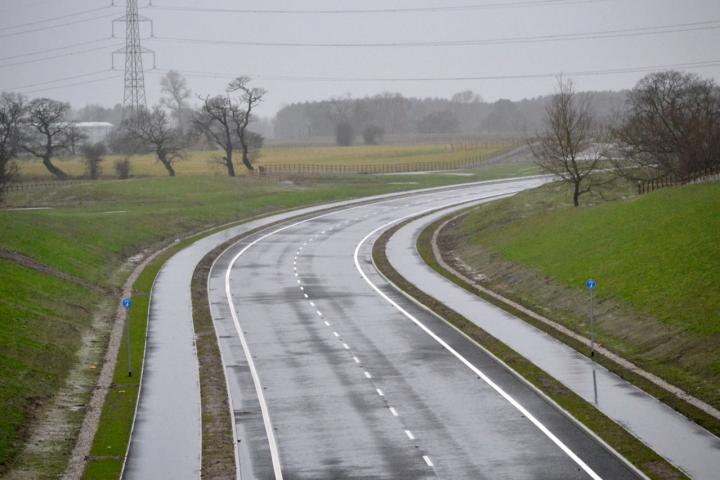 Following a coroner's call for action to be taken by the local authority to prevent further deaths on the Alderley Edge Bypass, Cheshire East Council has confirmed that they have completed an assessment of the three mile stretch of road and the work they will be carrying out as a result.
As reported on alderleyedge.com on Wednesday, 8th January, Mrs Jean Harkin, Assistant Coroner for Cheshire, issued a Regulation 28: Report to Prevent Future Deaths to Cheshire East Council following an investigation into the deaths of Liyakat Sidat, Salma Sidat, Hajra Sidat on the A34 Melrose Way in November 2018.
Mr Liyakat Sidat, 47, was driving his Toyota Yaris on the A34 Alderley Edge Bypass in the early hours of Sunday, 4th November when he overtook two vehicles on a bend and collided with an oncoming minibus. Mr Liyakat Sidat, his wife, 41, and his daughter, 14, sustained fatal injury.
In her report, Mrs Harkin stated "During the course of the inquest the evidence revealed matters giving rise to concern. In my opinion there is a risk that future deaths will occur unless action is action."
Amongst the concerns Mrs Harkin raised was that the bend on the A34 Melrose Way, which she said "presents a danger to life", has no continuous white line to prevent overtaking.
Mrs Harkin added "It is dangerous to overtake on that stretch of road witness evidence referred t how dark it was and lives are at risk if overtaking is allowed to continue there.
"In my opinion action should be taken to prevent future deaths and I believe you and/or your organisation have the power to take such action."
A spokesperson for Cheshire East Council, said: "Any road fatality accident is a tragedy. The safety of our road users and residents is of upmost importance to us and we take our regulatory role around road safety provision extremely seriously.
"We always carry out a full and comprehensive assessment following a road fatality in conjunction with the police and put into place any identified mitigating actions, if identified.
"The assessment of the A34 Alderley Edge Bypass (Melrose Way), together with the police, led to the recommendation for the existing hazard centreline marking to be replaced with a hatched hazard centreline marking. This will give a visual carriageway narrowing effect and put greater distance between the two way traffic flow and may heighten driver awareness when considering overtaking manoeuvres.
"This work is planned to be to be undertaken and will be complete by the end of March 2020."
Other coroners have previously issued Regulation 28 Reports to Cheshire East Council but no new measures were implemented.
At the time of publication I am waiting to receive a copy of Cheshire East Council's response to Mrs Harkin's report which must contain details of the action taken or proposed action to be taken, setting out the timetable for action. Otherwise the Council must explain why no action is proposed.
Tags: