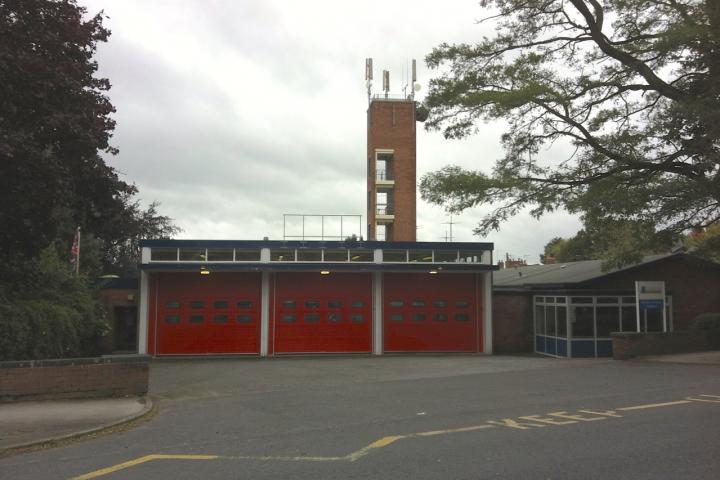 Cheshire residents are being invited to share their views on Cheshire Fire and Rescue Service's plans for the future which include changing the crewing system at Wilmslow to provide 24/7 cover.
The Service has launched a draft version of its Integrated Risk Management Plan (IRMP) for 2020-2024. This action plan sets out how Cheshire Fire Authority intends to address some of the challenges it will face over the next four years.
Cllr Bob Rudd, the Chair of the Fire Authority, said: "It is important that residents do get involved with this consultation and share their views. Their feedback really helps us to shape the future of Cheshire Fire and Rescue Service."
This consultation will aim to get people's views on a range of proposals, which include:
Returning a second fire engine to Chester
Replacing one of our aerial appliances and a fire engine with a modern firefighting vehicle that does the job of both
Changing the crewing system at Wilmslow to provide guaranteed, 24/7 cover.
Unrolling a fleet of 13 rapid rescue response units (RRRUs) to support our on-call capability
Expanding our Safe and Well visits to include single adult and lone parent households
Reviewing our risk-based inspection programme to ensure that fire safety regulations are complied with and are prioritised on the premises that pose the greatest risk to life.
Mark Cashin, Chief Fire Officer for Cheshire Fire and Rescue Service, explained: "We maintain a strong focus on both the safety of our communities and our firefighters. I would really like people to get involved with this consultation and share their thoughts about the direction we are planning to take as a Service.
"They can do that either online or by visiting one of our roadshows which are being held across the county in January, February and March."
If you would like to have your say you can do so by visiting www.cheshirefire.gov.uk where the full draft plan can also be viewed.
Alternatively, you can visit one of the roadshow at Wilmslow Sainsburys from 11am to 1pm on Monday 20 January where you can talk to staff about the full range of proposals.
Tags: