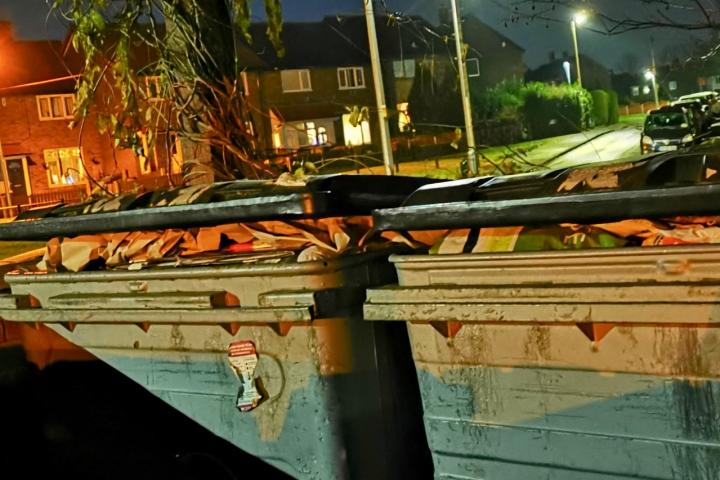 A group of Handforth residents are pleading again to the Council for a regular bin collection as their bins have been missed on so many occasions.
Wilmslow.co.uk reported on the situation at Wilmslow View - a development of 21 flats and one business, on Monday, 5th December 2019, as it was over 8 weeks since their recycling bins were last emptied. This was resolved the next day but since then residents say the situation has got worse.
Local resident Tracy Williamson has called on MP Esther McVey to step in and help them, saying "We now have 4 dumper bins full, the last collection for black bins was mid December and for recycling bins it was 6 weeks ago."
She added "We need Cheshire East Council to step up and empty these bins as it's unacceptable."
Resident Sonia Cooke told wilmslow.co.uk "We are now back in the same situation with the recycling once again but it is now way worse as now our normal household waste hasn't been emptied either.
"The smell of the bins is absolutely disgusting and it is impossible for residents to keep their rubbish inside. The other day I was unable to stand outside our building for very long to chat to one of my neighbours as the smell was stomach churning."
Sonia added "Not everyone has the option to be able to drive to the local tip and nor should we when we pay our council tax etc. This is rapidly becoming a health hazard."
Subsequent to speaking with Tracy and Sonia, the black bins were emptied on Thursday, 2nd January, however the recycling waste is still building up.