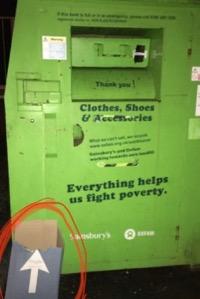 A charity book bank has been stolen from a supermarket car park in Wilmslow.
The Oxfam book bank was taken from Sainsbury's car park around the 9th of December, having been there for many years.
A spokesperson for Oxfam said "Unfortunately and as you can imagine this has affected overall book donations and in return loss in sales for the charity.
"A replacement book bank has been ordered but with the festive period this may likely take some time arriving."
In the meantime residents wishing to donate are requested to take their books in to the shop on Water Lane shop until the book bank is replaced - instead of leaving them on the ground, where they are getting damaged by the weather, or placing them in the clothes bank.