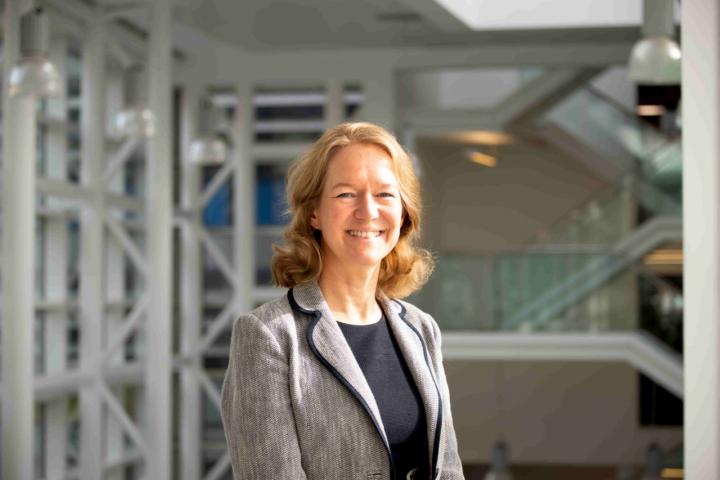 Alderley Edge resident Marian Sudbury has been awarded an OBE in the New Year's Honours List for services to economic growth.
Marian is currently the Director for UK Regions for the Department for International Trade, Marian is responsible for managing a network of around 500 staff, plus volunteer export champions, who work directly with businesses supporting them to export all over the world. The work of her team is crucial to the Government's Export Strategy, through helping small and medium enterprises become the next generation of major exporters.
She previously led the drive to attract overseas investment into, and promote exports from, the Northern Powerhouse as part of the Government's wider drive to boost the region's economy. This work is still part of her portfolio.
She has worked in the civil service since 2013 after a career running marketing research businesses in the north of England. She is based out of DIT's Manchester office.
Marian has lived in Alderley Edge for two and a half years. She is married to Robin, the vicar at St Philip and St James church and has two grown up children. She plays fiddle in a ceilidh band that has performed two ceilidhs for charity at the Festival Hall in Alderley Edge. She has recently started volunteering at the Oxfam shop in the village.
She told alderleyedge.com "I am over the moon to have been given this honour. I am very grateful that colleagues have chosen to put me forwards. It is of course to them that the honour really belongs – the enthusiastic, engaged and expert people I work with, who go above and beyond every day to serve the people of the UK by helping its businesses to export and encouraging businesses from overseas to create jobs."