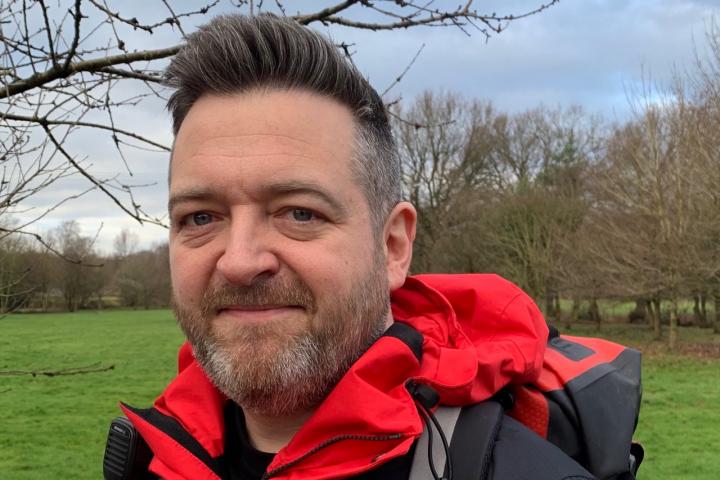 Cheshire Search and Rescue team leader, Simon Lane, has been awarded an MBE in the New Year's Honours List for services to the community in Cheshire.
Simon, 48, is married with three children and works for a property investment company based in Wilmslow.
He joined as an operational member of Cheshire Search and Rescue, starting as a search technician before taking on additional operational responsibility as a party leader and then search manager. In the last 7 years he has volunteered to stand as a committee member and trustee, to help manage running of the team.
For the last 6 years, he has taken on the task of team leader and more recently he took on a national leadership role as vice chairman for Lowland Rescue, to help shape the future of lowland search and rescue in the UK.
Simon told us "I feel very honoured to be nominated for this award, which reflects the dedication and hard work of all those that I work alongside, in Cheshire and beyond, who are passionate about finding vulnerable missing people.
"I'd particularly like to thank my family for their huge support, my 'second family' - the members of Cheshire Search and Rescue who give up their time and skills, and our friends and colleagues in Cheshire Police."
Robbie Davies MBE, Chairman of Cheshire SAR said, "This is a very well deserved honour and reflects the time and commitment that Simon has given.
"Under his leadership, the team has gone from strength to strength and provides a resource that the people of Cheshire and beyond can be extremely proud of and confident to rely on when needed."