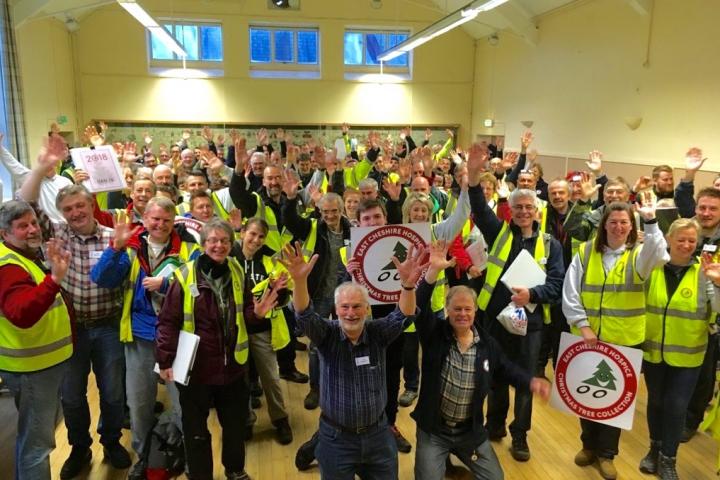 Volunteers are urging people to support our local hospice and make every tree count this Christmas.
The dedicated team have been collecting and recycling Christmas trees in aid of East Cheshire Hospice since 2001 and celebrated reaching the £1m milestone in January.
The 20th annual Christmas Tree Collection will take place on the weekend of Saturday 11th and Sunday 12th January 2020 when an army of volunteers will be collecting your pre-booked trees.
All the costs of running the collection are covered by local business sponsorship which means that every penny of donated goes directly to supporting the East Cheshire Hospice, providing vital support help cover to the hospice's operating costs. As the Hospice only receives 17% of its funding from the Government it needs to raise over £7,500 each day.
Richard Raymond, one of the organisers, said "The East Cheshire Hospice Christmas Tree Collection is a simple idea which works on the principle of save all that mess in your car by having your Christmas tree collected in return for a small donation. You book in, the volunteers will collect and recycle your old tree and collect your donation to the Hospice - no mess and no worries!"
You can now donate online when registering your tree, which significantly eases the administration processes and reduces costs. However if you are unable to donate online, you can register your tree HERE and pledge to leave your donation on the tree instead.
There is no minimum donation but volunteers request that you please give generously to support the Hospice, its patients and their families.