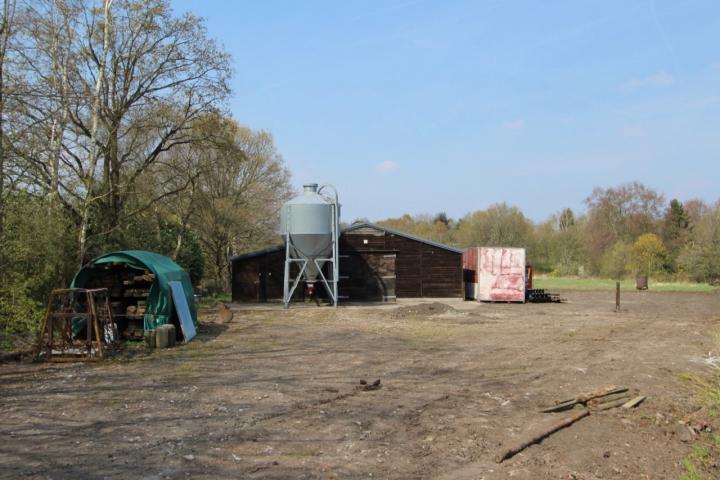 Plans to demolish a former commercial building at Moor Lane and construct two new dwellings are scheduled to be determined by the Northern Planning Committee next week.
The application for two detached 4 bedroom houses with six parking spaces at Yew Tree Farm was deferred from the Northern Planning Committee on 6th November 2019 "for further consideration regarding the impact of the proposed height of the buildings on the openness of the green belt".
Following the deferral of the application from the last Committee meeting, the applicant has submitted revised plans which reduce the height of the proposed dwellings. House 1 has been reduced from 7.6m to 7.2m whilst house 2 has been reduced from 7.4m to 7.2m.
The site lies within the North Cheshire Green Belt and contains a building which had previously been used in association with the abattoir. This building had planning permission granted in 2018 for conversion to stables (reference 17/5697M).
In April 2018 planning permission was also granted (reference 17/5697M) for the change of use of agricultural land and building associated with the existing abattoir to equestrian use and associated works, Then in October 2018 planning permission was granted (reference 17/6269M) for the erection of 14 dwellings with associated access and infrastructure.
Wilmslow Town Council recommend refusal on grounds of being inappropriate development in the Greenbelt with no special circumstances.
Nine further letters of representation have been received from local residents, the Wilmslow Civic Trust, the Residents of Wilmslow Group and the local MP objecting to the revised plans on the following grounds: houses too large; area makes a significant contribution to Green Belt; loss of privacy to houses on Arlington Crescent; insufficient car parking and loss of Green Belt.
As in there previous report, the planning officer is recommending the application for approval by the Northern Planning Committee at their meeting on Wednesday, 4th December having concluded that "the proposed development is not considered to have a greater impact on the openness of the Green Belt than the existing development. The proposal is therefore not considered to be inappropriate development in the Green Belt."
The plans can be viewed on the Cheshire East Council website by searching for planning reference 19/2035M.