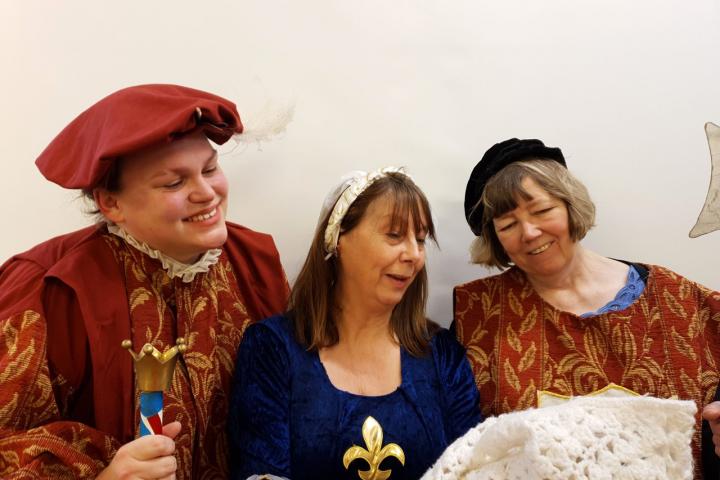 This year's pantomime at Wilmslow Guild is Sleeping Beauty, the much-loved tale adapted for pantomime by Norman Robbins.
Director Grace Reed said "This year's panto is another old favourite Sleeping Beauty. It is always popular, but this version has the prince appearing in the first half instead of waiting until he wakes the princess with a kiss. All the old panto characters and jokes are there which makes 'grown-ups' feel nostalgia and children perhaps enjoying live theatre for the first time."
The Guild Theatre only holds 75, with the audience on three sides around the stage.
Ticket secretary Bill Beton commented "It makes a wonderfully intimate show which really gets the kids involved in a way they just don't get when watching TV or YouTube. One year we had a little member of the audience run on stage and kick the baddie in the shins! While we hope that won't happen again, it was hilarious at the time."
He added "It is always a pleasure to be involved with the panto as it gives a lot of our members time to enjoy the performance without too much stress," said Grace. "Come and enjoy the fun and don't forget to cheer the 'goodies' and boo the 'baddies'. It's a great opportunity for everyone to enjoy the beginning of the festive season."
The pantomime runs from 11th to 14th December at Wilmslow Guild. Performances start at 7.15pm. Tickets cost £8 for adults and £5 for children (£6 and £4 on Wednesday) and can be booked online (no booking fee) or by emailing tickets@wgp.org.uk.