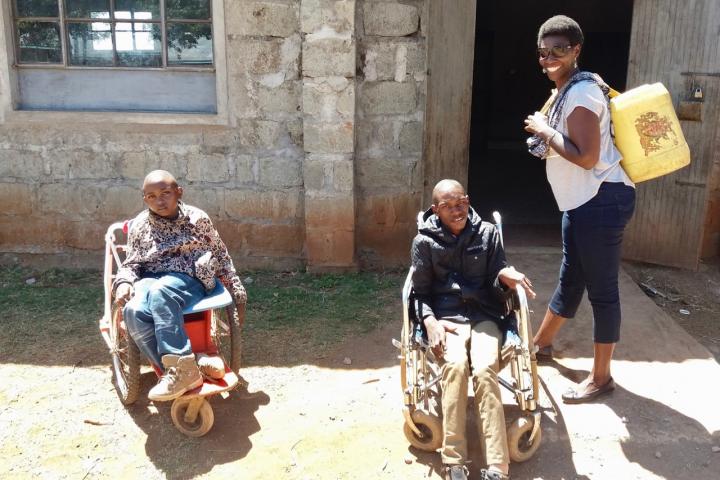 Wilmslow Wells for Africa held another successful souperday at St John's Church Rooms on Thursday, 31st October.
The popular event raised £1560 is a direct action charity which aims to improve life in drought-stricken areas of Africa by providing wells, pumps, dams and water collection equipment. in total the charity has raised £1.3m since they were formed in 1984.
At their AGM a few days later, thanks came from Kenya and Uganda, as the difference their water projects had made to lives was outlined.
In Kenya Wilmslow Wells have been funding water harvesting and latrines at three special needs units, one of which is Kwanjora Special School where the housemothers and teachers had to walk 10 miles to collect water during a severe drought. Whilst in Uganda as volunteers they have helped to fund water harvesting and sanitation a Rushararazi School.
Jenny Gibbs, Chair of Wilmslow Wells said ""The children of these schools might never know where Wilmslow is or even be able to say thank you directly, but the smile on their faces whenever I visit communicates gratitude more than words can convey. Their quality of life has improved in many ways.
"Having a constant supply of clean water helps make sure that their hygiene is well taken care of and the social and emotional aspects of their everyday lives are much better. The bond between the school and the neighbours has grown as they get to share the water and the villagers now volunteer at the schools. Their perception of disability is changing."
Jenny added "So we are passing on their thanks to you, as without your continued support we would not be able to fund the projects."
Wilmslow Wells for Africa keeps administration costs to a minimum so that 99.2% of everything they raise is spent directly on projects to provide clean water, made possible because their organisation operates entirely on voluntary effort.