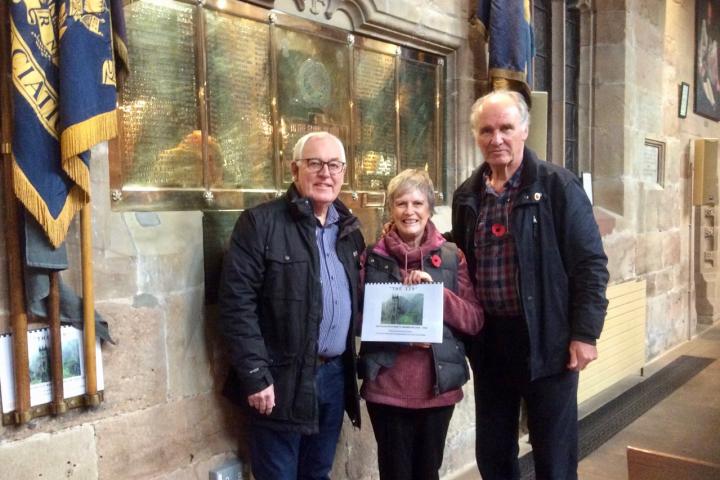 To mark the 100th anniversary of the first Remembrance Day, Wilmslow Historical Society has produced a 27 page booklet commemorating the 129 men who died in the Great War and who are remembered on the 4 brass panels inside St Bart's Parish Church.
The booklet has been written by Alan and Susan Cooper and the cover contains an atmospheric illustration of the church taken from an oil painting by local artist Paul Webber.
Alan Cooper said "Following an introduction about the town in 1914 - 1919 and a list of abbreviations, the main body of the publication is devoted to short biographies of each fatality printed in the order they appear on the memorial.
"Each man's name is accompanied by family background, age, rank, regiment, date of death, the context in which he fought and died, the location of his grave (if known), where he is commemorated and his occupation before the war. We conclude with a statistical analysis which reveals such facts as the average age of the deaths - 24 - and the most commonly occurring age which was just 19."
A permanent copy will stored next to the memorial and copies in aid of church funds will be available for sale at the rear of St Barts Church for £3.
Alan added "Complimentary copies will be given to individuals, who have encouraged us, plus local organisations such as the Library, the British Legion, the local council, the High School and Wilmslow Civic Trust."
Photo: (l-r) Paul Webber, Susan and Alan Cooper.