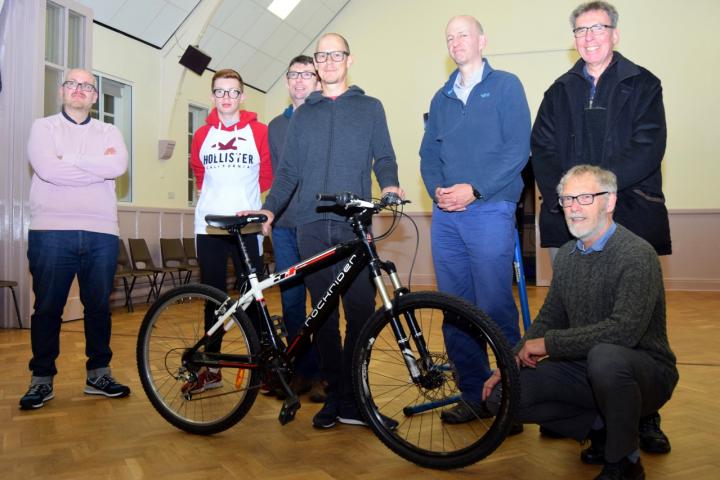 CycleWilmlsow the voluntary group advocating cycling for transport, leisure and a healthy lifestyle - has been hosting a series of workshops, aimed at giving local cyclists the know-how to keep their bicycles in good running order.
The latest was held at St John's Church Hall in Lindow on Monday, 28th October, facilitated by Darren Allgood.
Rob Sawyer, Chair of CycleWilmslow said "Darren delivered an excellent, hands-on, session which covered the basics of cycle maintenance. The feedback from the participants was very positive."
The group intends to organise some intermediate-level cycle maintenance training sessions in 2020. Anybody wishing to express an interest should email.
CycleWilmslow's next open meeting will be held at 7:45pm on Tuesday 26th November at the Kings Arms pub on Knutsford Road. All are welcome to attend.
Tags: