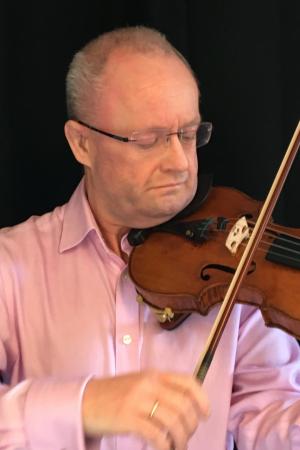 Promotional Feature
The Lindow Ensemble will perform a varied programme including The Four Seasons by Vivaldi at 3.30pm on Sunday 15th December in Wilmslow United Reformed Church, Chapel Lane, Wilmslow, SK9 1PR.
The programme also features a new piece by a local composer, Adrienne Spilsbury. Admission is free and there will be a retiring collection, the proceeds of which will go to Cancer Research UK.
The ensemble consists of only twelve players and is directed from the violin by Steven Wilkie, who will be the soloist in the Vivaldi. Its members are full-time professional musicians, students at the Royal Northern College of Music and good amateur players.
Steven Wilkie was a prize-winning student of Yossi Zivoni at the RNCM and plays with many leading orchestras, including the Halle, BBC Philharmonic, RLPO, Philharmonia and Scottish Chamber Orchestra. His solo appearances include the Mendelssohn, Bruch, Brahms, Beethoven, Dvorak and Prokofiev concertos. He is a senior tutor in violin at the RNCM and plays on an instrument made by Nicola Gagliano in 1765.