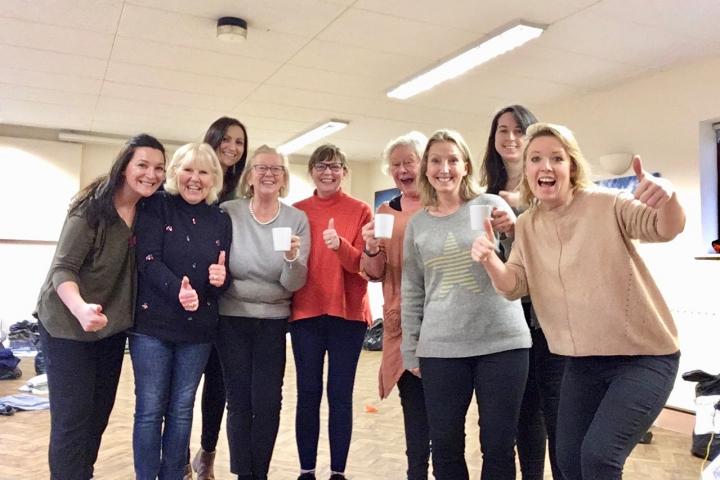 Two local mums are organising a collection for those less fortune in the run up to the festive season.
Following on from a successful event last year, Eva Szabo and Caroline Kelf will be holding the Christmas collection at Wilmslow Parish Hall from 1pm to 6pm on Monday 2nd December.
Eva Szabo said "Wilmslow is known as a wealthy town in Cheshire East, however not everybody is as privileged. We have a homeless community in and around the surrounding areas and Manchester is rife with homelessness."
Caroline Kelf added "This collection is to support those in need and also to give something back at a time of great excess. Last year there was a phenomenal amount of donations and a great community feel during the day."
People are being asked to drop off food, clothing and toiletries at the Parish Hall for the homeless and deprived living in Wilmslow, Macclesfield, Stockport and Manchester city centre.
Required items include fresh fruit and veg, all tinned food, jars of pasta sauce, hot dogs, tea and coffee, hot chocolate, biscuits, crisps, sleeping bags, tents and camping equipment as well as all men and women's winter clothing including coats, jeans, t-shirts, hats, scarves, gloves, socks and closed toe shoes.
Additionally toiletries such as deodorants, soaps, toothbrushes, toothpaste and washing powder are needed.
The Christmas collection will be supporting Manchester Homeless Group, The Wellspring Stockport, Riverside, Food Friend and Macclesfield Hostel.
There will also be drop of point in the evening on Friday 29th of November at Mailboxes on Water Lane between 6pm and 8pm.
Volunteers are needed to for bags and drive vans. Email for further information.