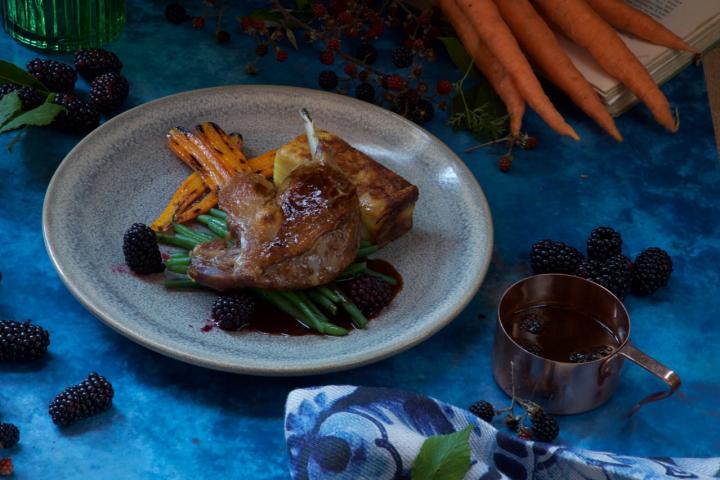 Promotional Feature
Here at The Oakwood we have been celebrating the launch of our new autumn menu which is packed with the best seasonal produce and is a feast for all the senses with dishes that are truly works of art.
We have taken inspiration from much-loved family recipes, our favourite classics and flavours from France and beyond to bring you a menu that we know you'll love.
From creamy baked Saint-Marcellin cheese with truffled honey to slow-cooked duck leg confit with blackberries and, of course, the best ever sticky toffee pudding, drop by to try our new menu. We can't wait to share it with you!
If you have not already visited The Oakwood then our new menu is certainly a reason to drop by our gorgeous pub with its beautiful bar serving an extensive wine list, cocktails, artisan gins and our refreshing spritzers. We also host a cracking selection of craft ales and beers from the local area and beyond. Our brasserie is full of lovely spots to while away a few hours with friends and family over our new menu or, for a lighter bite, our fantastic value monthly-changing set menu is just £11.00 for two deliciously seasonal courses, home-cooked with care by our lovely chefs.
We also can't wait to celebrate the festive season with you. With favourites that are sure to please everyone our menus include bespoke crackers and mince pies to ensure every detail of your party is taken care.
Pull up a chair and spend some time with us this autumn, we can't wait to welcome you.
Des & the team at The Oakwood.
Click here to view the new autumn menu.


01625 587 420
Click here to book a table.