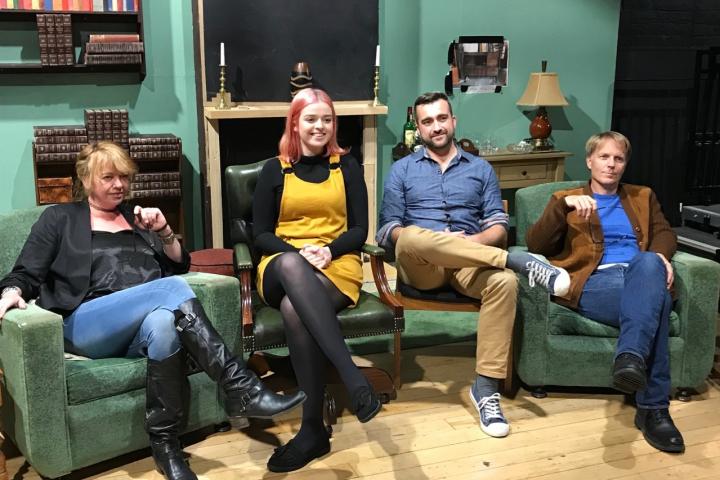 The Green Room will open its 2019-2020 season with a well-known but seldom staged production of Edward Albee's 'Who's Afraid of Virginia Woolf?' This modern classic drama was first performed on the stage in 1962 and later produced as a famous film starring Elizabeth Taylor and Richard Burton in 1966.
Hilary Pinnock explained "It's the early hours of the morning on the campus of an American college. Martha (Lise Nivern Banks), much to her husband George's (John Keen) displeasure, has invited new professor Nick (Karl Greenwood) and his wife Honey (Morgan Wild) to their home for some after-party drinks.
"But as the alcohol flows and dawn approaches, the young couple are drawn into George and Martha's toxic mind games until the evening reaches its climax in a moment of devastating truth-telling."
Directed by Mark Jephcott, the play runs from Saturday to Saturday October 12th to 19th and all performances start at 7:30pm.
Tickets, priced £10 for non-members and £8 for members, are available from the Green Room Box Office, telephone 01625 540933 or bookable online via the theatre website.
Photo (L-R): Martha, Honey, Nick, George = Lise Nivern Banks, Morgan Wild, Karl Greenwood, John Keen.
Tags: