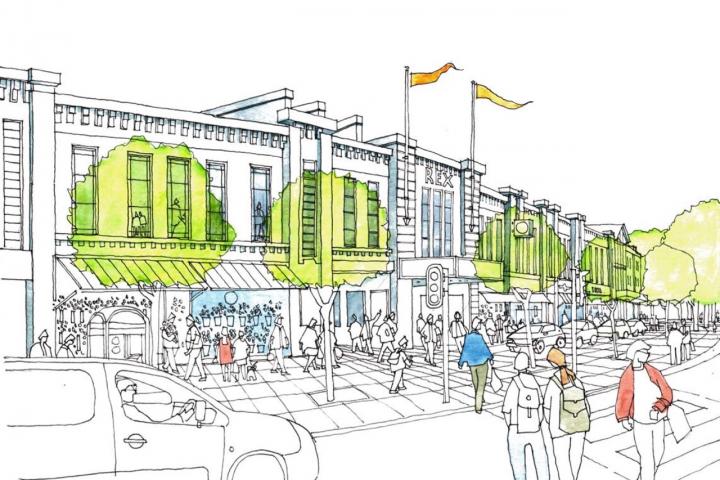 Wilmslow residents will be given the opportunity next month to have their say on the future development of the town.
Following a review by an independent planning inspector, a referendum will be held on Thursday, 10th October when residents will be asked whether Cheshire East Council should officially adopt the Wilmslow Neighbourhood Plan.
The Wilmslow Neighbourhood Plan has been drawn up by an independent group of Wilmslow residents on behalf of the Parish Council over the last three years. Extensive consultations with residents of the town and organisations have influenced the policy and development content of the plan. If approved it will become a planning policy document which is considered when determining planning applications in the town, alongside the Cheshire East Local Plan and national planning policies.
The plan comprises planning policies and aspirations on the development of the town, particularly on providing better areas of public realm. The strategic policies cover sustainable construction, sustainable spaces and sustainable transport. There are also policies on the natural and built environment, infrastructure, housing and employment and on the town centre core.
Additionally, the plan identifies key sites which could be developed and specifies how and under what circumstances these developments would be supported.
Brian Donohue, Chairman of the Wilmslow Neighbourhood Plan Group said "On behalf of the Wilmslow Plan Group and the residents and organisations who contributed over the last three years to the content and preparation of the Neighbourhood Plan I hope that the that the plan is accepted it becomes a working policy document that must be considered in determining local planning applications and proposals."
The residents of Wilmslow have the opportunity to vote on the Wilmslow Neighbourhood Plan in the referendum on Thursday, 10th October at their local poling station. Voting cards have been distributed by Cheshire East Council.
The draft plan can be viewed on the Wilmslow Neighbourhood Plan website.