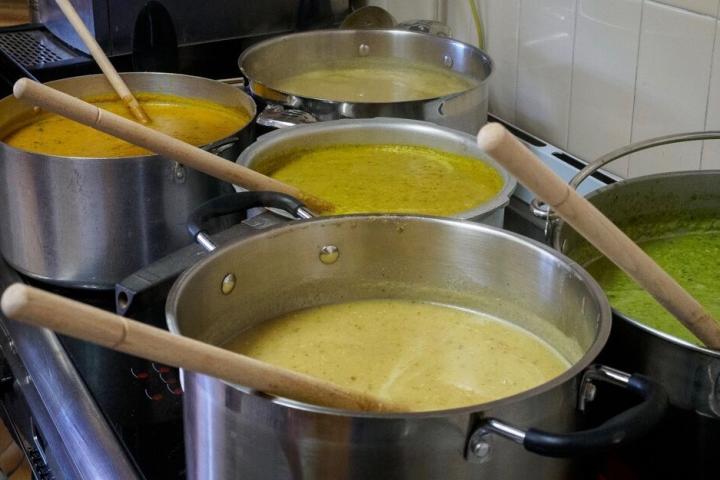 Following on from their amazing Gardens Day in June, which raised a record sum of £17,800 for Wilmslow Wells for Africa, the local charity is preparing to kick off their fundraising again this autumn.
Wilmslow Wells for Africa will be holding their second Souperday of 2019 at St John's Church Rooms on Knutsford Road on Thursday, 31st October.
A choice of homemade soups and bread will be served from 11am to 2pm and the cost is just £4, including a hot drink. Alongside these, homemade cakes and preserves will also be sold.
Wilmslow Wells has been organising two souperdays each year since 1990, which attract a solid band of supporters who always turn up to enjoy homemade soup and bread.
The charity, founded in the 1980's has raided £1,350,000 and, as a volunteer lead charity, over 99.2% of monies given is spent directly on funding our projects.
Jenny Gibbs said "This summer, at Wimbledon, a fountain was created of 2,631 tennis balls - each representing a death that could be prevented every day if everyone, everywhere had access to clean water, good hygiene and a decent toilet. (Water Aid)
"Last year, at Ayria village, Uganda, we funded the construction of a deep borehole, alongside hygiene and sanitation instruction. It cost £4500 for over 1500 people. Already the drop in the number affected by water borne diseases is 72%."
Tags: