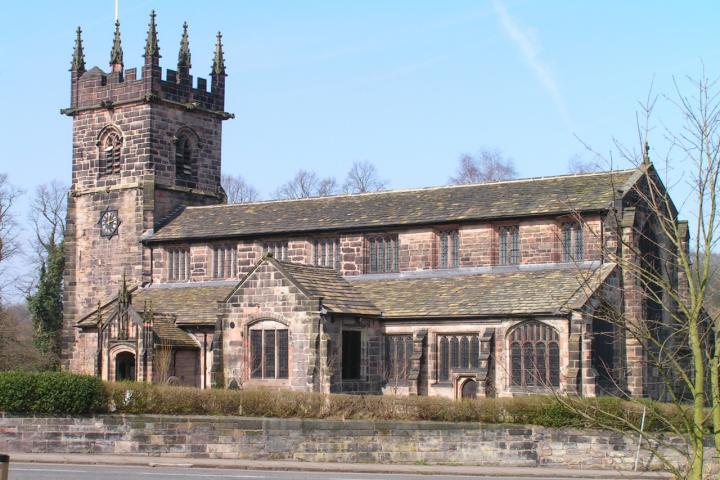 A Wilmslow resident is organising a service to commemorate the 75th anniversary of two battles described as the turning point of one of the most gruelling campaigns of World War II.
Khumi Burton is organising a service to be held at St Bartholomew's Church next month to remember those who fought and those who died in the Battles of Imphal and Kohima in the North East of India fought between March 8th and June 18th 1944.
Having been invited by the Royal British Legion to attend a reception at the National Army Museum in London in July to mark the 75th Anniversary of the Battles of Imphal and Kohima, Khumi decided to organise an event in her home town.
Khumi told wilmslow.co.uk "I felt very privileged but very sad and touched to see some of the guests who brought their relatives papers/photographs trying to trace them after 75 years on.
"A few weeks later I mentioned my idea to the Remember/Remember Together team of the Royal British Legion and they gave me the OK."
Khumi, who comes from Imphal and as a children regularly used to pass the stone where the Epitaph is engraved in Kohima, is putting this service together with Royal British Legion Greater Manchester and Cheshire Counties.
She added "Every time I go back home to my birthplace I visit Kohima and lay a wreath since I became a member of the Royal British Legion.
"It made me realise that the sacrifice of the soldiers were never fully acknowledged publicly over the years. I am sure they may feel very forgotten even though it is their 75th Anniversary.
"At the same time the wording on the Kohima Epitaph is recognised throughout the Country at every ceremony. 'when you go home tell them of us and say: for your tomorrow we gave our day'.
"With this in mind, I do sincerely hope that on behalf of those who are no longer with us, we will come together to remember them. It is a very small gesture but they deserve to be remembered and respected for years to come."
The Service to Commemorate the 75th Anniversary of the Battles of Imphal and Kohima at 3.30pm on Saturday 12th October at St Bartholomew's Church.
Khumi Burton is trying to trace relatives of Private Norman Burgess who was born in Wilmslow in 1922. He served with the 1st Essex Regiment (3390697) and he died in April 8th 1944 age 22. He was married to Alice.
His father William was a baker and lived with his wife Margaret in Finney Green. William was born in 1877 and joined the Hussars in 1901 in the 1st World War.
Khumi said "He was part of the Burman Campaign and most likely fought in Imphal and/or Kohima.… buried in the Cemetery there.
"It will be so nice if through your Wilmslow.co.uk any relatives could be traced and they can join us in remembering their relative Norman."
Tags: