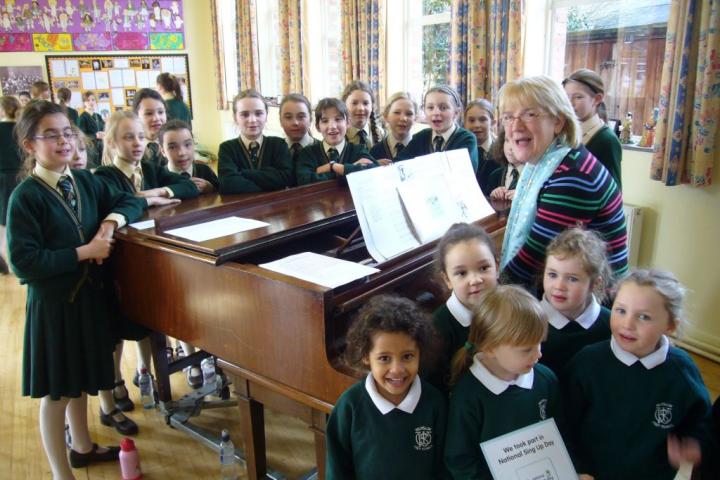 The girls at Wilmslow Prep School recently participated in National Sing Up Day, part of the national "Singup" campaign, which was created to encourage children to sing at school. To celebrate the day Wilmslow Prep pupils undertook to raise money for a School Centenary Hymn Book by holding their own "Singathon".
During the event, for which the girls had obtained sponsorship, pupils sang for up to 30 minutes and through their vocal efforts raised a total of £1,300. Wilmslow Prep has a strong musical tradition, with instrumental lessons and the school choir embedded firmly in the School's everyday life.
Commenting on the event, the School's director of music, Janet Neilson, said: "Sing Up want to place singing at the heart of every school child's life because they believe singing can change lives and build stronger communities – a sentiment we certainly agree with at Wilmslow Prep!"
The WPS Centenary Hymn Book will contain a selection of 100 favourite hymns for all the year and will hopefully be enjoyed for years to come.