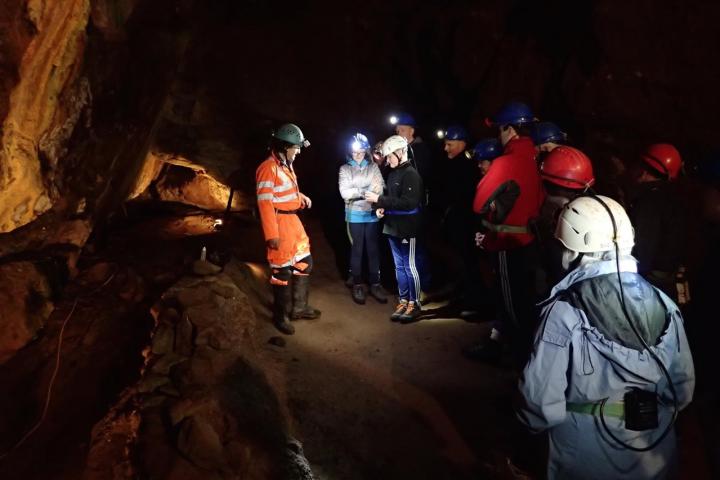 Families have an opportunity to see what lies beneath the Edge this month.
Derbyshire Caving Club are holding an Open Weekend at the Alderley Edge Copper Mines on 7th and 8th September when both adults and children will be taken down Wood Mine.
Nigel Dibben of Derbyshire Caving Club said said "Wood Mine is a more sporting venture than Engine Vein and will be found in Windmill Wood, entrance opposite to Beacon Lodge."
Trips will run every half an hour from 10 am with the last trip at 4pm on both the Saturday and the Sunday. Space on any of the trips can be reserved online or people can turn up on the day as space is left for people who do not book.
The charges for the trip are: child under five years old free, children five to fifteen years £4, 65 and over £6 and anyone else £8. Family tickets (2 adults and 2 children) are also available for £22.
Derbyshire Caving Club are also planning to have a demonstration of copper smelting and casting which will take place near the main car park and they will have someone in the car park most of the day to direct visitors to both parts of the event.