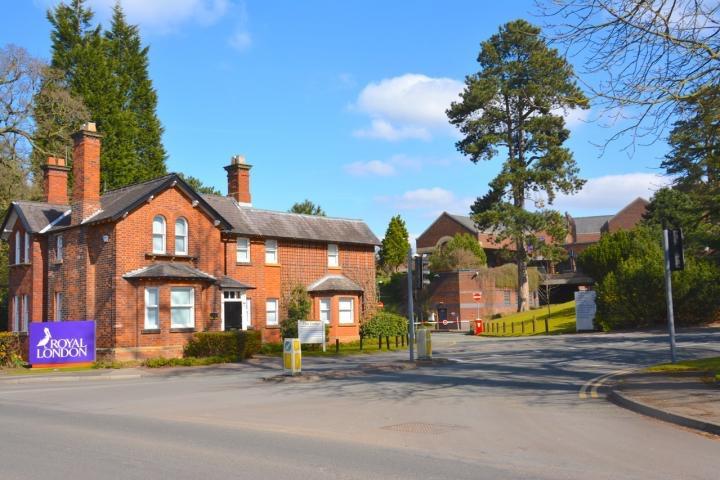 Royal London Group is on track to complete its move from Wilmslow to Alderley Park during 2020, when around 1,200 members of staff will relocate from Royal London House and other buildings on the Wilmslow campus.
However, the company says it remains committed to delivering its vision for a 'living campus', creating 'outstanding places to live, work and relax, easily accessible to local residents by foot, cycle and public transport' at its former home on Alderley Road.
As part of the masterplan, Royal London has submitted an outline planning application for up to 17,000sqm of new office development and up to 1,100 car parking spaces along with the creation of new pedestrian and cycle routes.
This new application is a renewal of the previously approved outline office application (reference 16/2314M), but with smaller buildings to provide more flexible accommodation, designed to appeal to companies of varying sizes.
Vehicle access to and from the new buildings will continue to be via the existing entrance and exit junctions on Alderley Road.
The application site sits to the east of the existing Royal London campus and will accommodate four separate office buildings which are envisaged as being 3 storey office buildings with roof top planting.
This part of the campus will be accessed from a new roundabout, with a new internal road running through the centre of the development from which connections into the car parks are created. Whilst new landscape features such as lakes and ponds could be located near the entry points to enhance the arrival experience at the site.
Royal London were granted planning permission in 2016 for a new office development at their Alderley Road campus. However, in October 2017 - having considered a range of options for the future - the company announced it would be moving out of Wilmslow, from their current site at Alderley Road to Alderley Park.
In March 2018, Royal London were granting planning permission for up to 60 homes on land opposite the Royal London Campus, to the west of Alderley Road, and 120 homes, along with the access roads and landscaping, on the northern part of Royal London campus.
Royal London says no construction work is expected to commence until after they have moved to Alderley Park.
The plans can be viewed on the Cheshire East Council planning portal by searching for planning reference 19/3420M. The last date for submitting comments is 12th September and a decision is expected by 12th November.