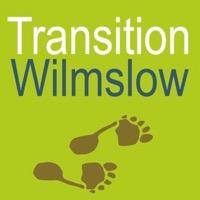 Transition Wilmslow is preparing to host its first repair café in Handforth.
So if you have you got a chair with a wobbly leg, a sewing machine that doesn't work, a toaster that is on the blink or a bike that's in trouble then don't bin it - instead head along to St Chad's Hall in Handforth from 10.30am to 12.30 on Saturday 12th October. The last repair entry will be at 12.10pm.
Pippa Tyrell of Wilmslow Transition said "We are all worried about waste and our "throw away" society, but we have lost many of the mending skills that our parents and grandparents had. As a result, we often feel we have no alternative but to chuck broken items away and buy new. Repair Cafes are an international movement that started in Holland."
Tea, coffee, juice and homemade cakes and biscuits will be available for a donation and people can work alongside the volunteers to gain new skills.
Pippa added "We can't guarantee that we can mend everything, but our volunteers will have plenty of useful advice."
If first repair café is a success then Transition Wilmslow would like to make it a regular event.
Tags: