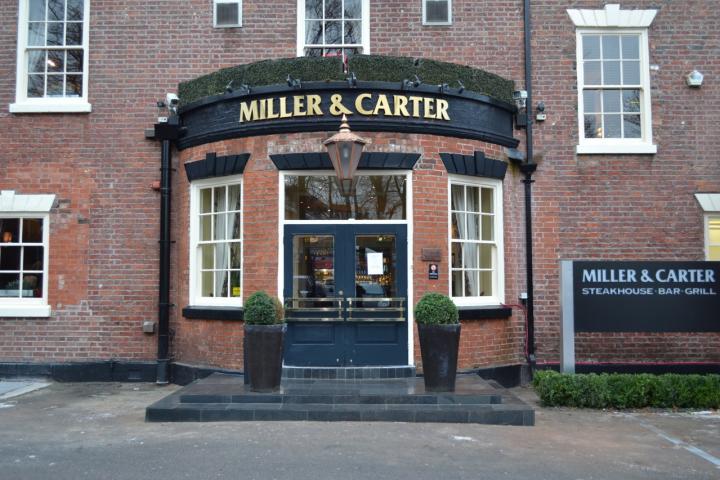 Some drivers have been surprised and annoyed to receive parking fines for using a restaurant car park even though they say they only entered it to turn around and did not park there.
EuroCarParks have been employed by Miller & Carter to monitor their car park on Station Road to reduce the number of people using it when not visiting the restaurant.
However, the new system has meant that those using the facility to turn around are also issued with £85 fines, which are reduced to £50 if paid within 14 days.
Esther Morrison of New Mills, recently received a fine. She told wilmslow.co.uk "Miller and Carter Wilmslow assure me that they arranged for it to be cancelled, the day after I received the fine notice, which I hope is right. I was surprised that they managed it so fast, given EuroCarParks's reputation.
"I definitely entered at that time but backed straight out on seeing the parking notice.
She added "Kwik Fit (where I parked) told me that the mum of one of their staff members got fined for turning round to pick up her son.
"Unfortunately I haven't yet received that cancellation in writing!"
A spokesperson for Miller & Carter Wilmslow said "We introduced a parking monitoring system at the restaurant due to the overuse of the car park by non-guests, meaning at times people intending to visit us couldn't as the car park was already full.
"The new system asks guests to enter their car registration into a number of tablets located inside the restaurant, giving them free use of the car park when dining.
"The system does allow a short grace period for those briefly entering and leaving the car park.
"If you feel you have incorrectly received a fine we ask that you get in contact with the team at the restaurant who will be happy to help."