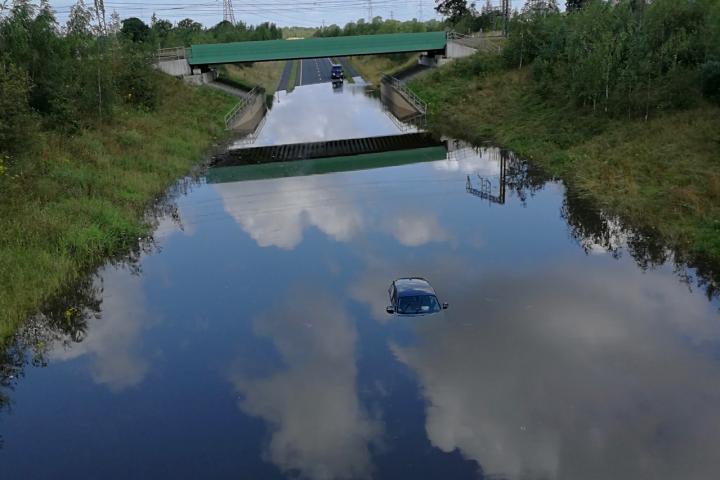 Following heavy rainfall over the weekend, a number of roads across Cheshire East are currently closed due to flooding.
These include the A34 Melrose Way in Alderley Edge, which is currently closed in both directions, and the A6 to Manchester Airport Relief Road which opened to traffic in October 2018.
A spokesperson for Cheshire East Highways said "Please allow extra travel time as congestion is expected."
Wilmslow firefighters have also been busy and were called out to three incidents of flooding on Sunday, 28th July.
Speaking about the third incident, a spokesperson for Wilmslow fire station said "We managed to pump out the majority of the water from the property and block off the door as best we could. Stay safe during the rainy spell and drive carefully, the roads are slippery!"
A flood warning remains in place for the River Bollin catchment, including Wilmslow, Macclesfield, Bollington and Knutsford.
A statement on the Government's website states "River levels are forecast to rise as a result of persistent heavy rainfall. Consequently, flooding of low lying land, roads and farmland is possible for the next 24hrs.
"Our incident response staff are closely monitoring weather forecasts and river levels and will issue further flood alerts or flood warnings if necessary."
Photo courtesy of Rupert Cornford, Story Publishing, taken this morning, on a bridge above the AE bypass near Sossmoss / Nursey Lane.
Tags: