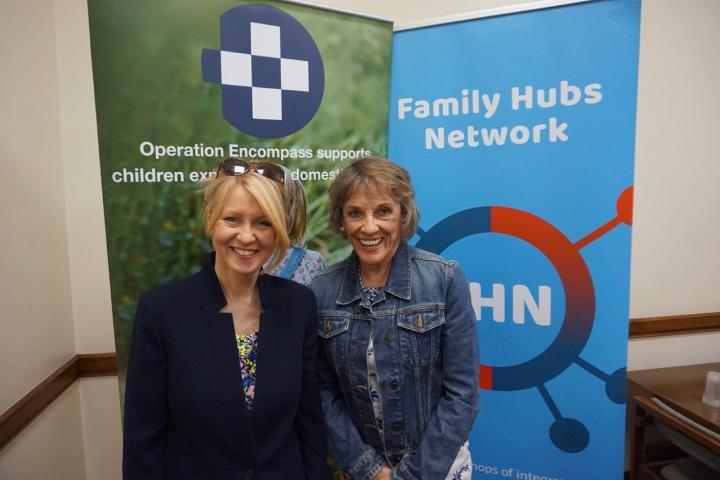 A scheme set up to provide immediate support to children experiencing domestic abuse has received firm support from the charity Women's Aid as well as the backing of Her Majesty's Inspectorate of Constabulary and Fire & Rescue Services.
Additionally Tatton MP Esther McVey has praised Cheshire Police for taking the lead on supporting children who suffer at the hands of domestic abuse – and urges other forces across the country to follow its lead.
Operation Encompass is a scheme where police officers inform a school if they are called to a domestic violence incident involving or witnessed by one of their pupils, to ensure they get the immediate help and support they need the following day.
Cheshire Constabulary launched the scheme in 2016 but it is not compulsory for forces to offer the service.
Tatton MP Esther McVey met with founders of the scheme David and Elisabeth Carney-Haworth and its Patron Dame Esther Rantzen in Westminster to discuss child safeguarding.
Ms McVey said: "Keeping our children safe is paramount and when things like this happen it is vital they have the support they need to deal with what has happened or what they witnessed. It is a simple but effective measure. It is heartbreaking to think of the damage it can cause to a child witnessing such events and protecting children is a priority for this Government.
"I congratulate Cheshire Police for leading on this for a long time and I am delighted our young people have that support in place if, sadly, it should be needed. I would like to see more forces adopting Cheshire's lead."
The calls to the school are made by police staff before the youngsters arrive at school the following morning, giving teaching staff ample time to prepare and offer whatever support the child needs.
Operation Encompass is not a statutory obligation by the police or any educational establishment and some areas of the country have yet to adopt the scheme.