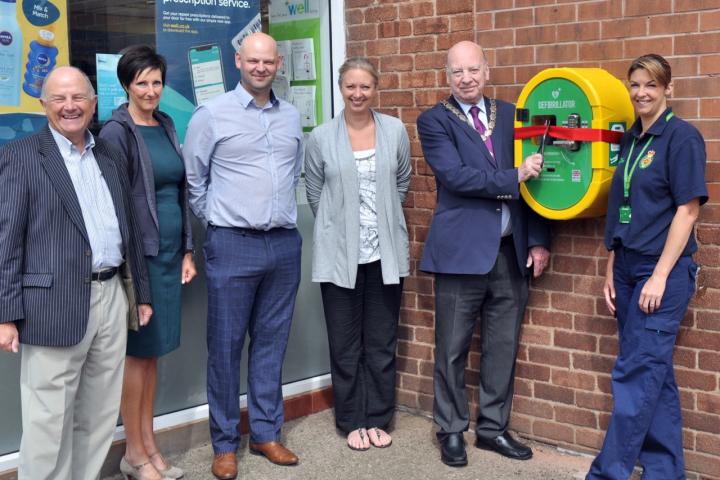 Another public defibrillator was officially launched in Wilmslow on Monday, July 8th.
This one is wall-mounted outside the pharmacy on Lindow Parade, Chapel Lane and brings the total number of these life-saving apparatus to a dozen in Wilmslow and the surrounding area.
This initiative started eight years ago when the Wilmslow Town Council had five placed in several key Wilmslow locations and this week's launch was made possible by local Chapel Lane businesses who funded the project.
Councillor Martin Watkins, Chair of the Wilmslow Town Council, officially unveiled by the defibrillator. He said " It was a real pleasure to commission another defibrillator, to add to the growing coverage in Wilmslow.
"Many thanks to the Green Room, the Well Pharmacy and others who worked so hard to get this life-saving piece of equipment in the ever popular Chapel Lane."
Photo: (l-r) - Ian Cole, Nicola Klizemko, Vincent Evans, Jane Charlton, Councillor Martin Watkins, April Bill.