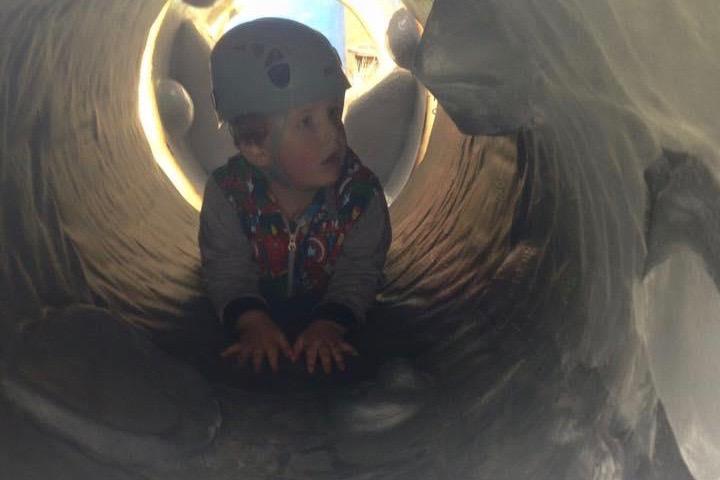 Scouts are urging visitors to the Wilmslow Show to try out a fun caving experience they will be running throughout the day at the Wilmslow Show on Sunday, 7th July.
In a first for the show, the 25-metre long mobile 'cave' will be hosted by members of Alderley District Scouts, who will also have a stand with a range of fun activities for attendees, as well as information about the scouting movement.
Any young person who comes to the show dressed in their scouting uniform (Beavers, Cubs, Scouts and Explorers) will be able to access the cave completely free of charge. Others will be asked to pay £2 each to cover costs.
The mobile cave can accommodate up to 10 cavers at any given time. Each participant will be briefed on safety instructions and given a helmet and head torch before experiencing the 25-metre artificial caving environment, with textured walls, squeezes and fossils to find, all in pitch darkness. The cave is suitable for ages 3 and upwards, including adults.
Alongside the cave, the scouts will be running a number of games including tower-building, with a winner announced every hour. Visitors will also be able to try out musical instruments with the help of the expert musicians from the Alderley District Scout Band.
Ian Ross, Assistant District Commissioner, Activities, said: "We want visitors to the show to have a great time trying out just some of the many fun things we do in scouting and to encourage both young people and adults to consider joining the scouting movement."
He continued, "We are always on the lookout for more scout leaders; everyone has skills that could potentially benefit their local groups. Volunteering can be very flexible to suit a person's availability, plus we offer 'taster' sessions for potential new leaders and provide full training and support."
Tags: