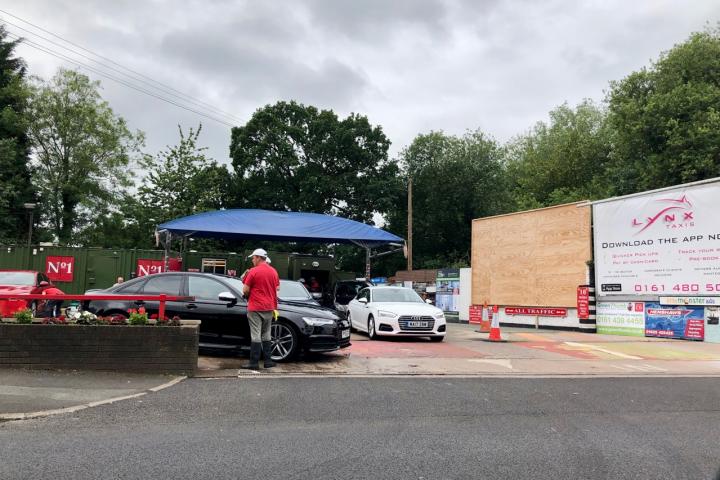 A hand car wash has been refused planning permission to retain two hoarding boards which it has erected off Wilmslow Road in Handforth for advertisements unrelated to the business.
No.1 Valeting Ltd, which installed the two, 48 sheet advertisement signs without planning permission in February, will now need to remove them as they are considered to give the Green Belt site a cluttered and untidy appearance which detracts from the character and appearance of the streetscene and are detrimental to the openness and visual amenities of the wider area.
The Planning Officer stated "There is already extensive signage on the site. This includes two pole mounted signs along the frontage advertising the hand car wash on the site. There is also an existing hoarding, which does not form part of this application. This hoarding is being used for advertising unrelated to the car wash. This application seeks to retain two further hoardings, which are already in situ. Similar to this original hoarding, the two new hoardings would not be used to advertise the existing business.
"It is not unreasonable for a business to have adverts relating to the business. However, the installation of a further two large hoardings, unrelated to the business would give the site a cluttered and untidy appearance, detracting from the openness and visual amenities of the wider area. The proposed signs are prominent features in the streetscene, as a result of their position and size.
"The cumulative impact of the signage detracts from the appearance of the site and the surrounding area."