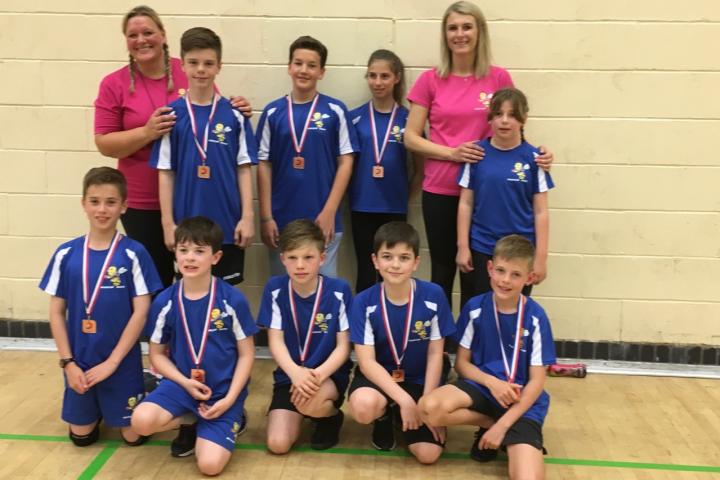 A Wilmslow Wasps Dodgeball team took part in the British Junior u13 Championships in Liverpool on Saturday, 22nd June.
The young team, aged between 8 and 12, went through to the national finals after coming in the top two qualifier's event held in Manchester the previous week.
Having been founded less than a year ago, the team competed in hard fought matches against the best in Britain to secure third place and come away with bronze medals.
Vicky Foster, one of the organisers at Wilmslow Wasps, said "The club couldn't be more proud of all the players and their achievements."
The community club runs sessions for both adults and children at Wilmslow Prep sports hall on Thursday evenings and Saturday mornings.
New members are welcome, email for further information.


Tags: