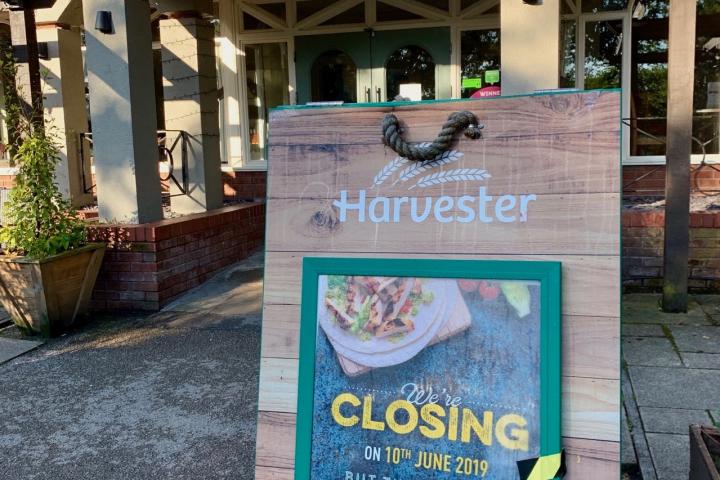 The owners of a family-friendly restaurant in Wilmslow have confirmed that it will be closing today (Monday, 10th June).
The Boddington Arms on Altrincham Road, which was rebranded to Harvester in February 2016, will undergo a refurbishment and reopen as an American restaurant.
The pub was originally part of the Orchid estate which was acquired by Mitchells & Butler's in 2014, along with 172 other pubs across the UK.
A spokesperson for Mitchells & Butlers: "We constantly review our estate and look for new opportunities for our locations. The Boddington Arms will close and the site will be leased to Hickory's Smokehouse. The team have been consulted and we hope to redeploy as many employees as possible at other businesses we operate nearby."
Hickory's Smokehouse applied to extend the Unicorn Inn on Adlington Road and convert its use from A4 (drinking establishment) to A3 (restaurant) in December 2014. However, the company withdrew their planning application three months later after a group of local residents, who set up a 'Save the Unicorn' campaign, collected over 1000 signatures on their petition and Wilmslow Town Council's planning committee recommended rejection of the application.
Plans have been submitted for a number of external changes to The Boddington Arms including new repositioned front entrance, new canopy, new veranda and external cladding.