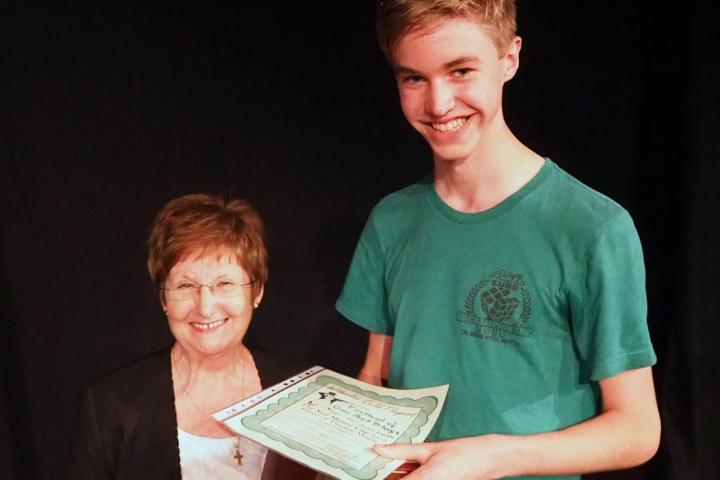 Wilmslow Guild Players will be running their annual festival of One Act Plays from 11th to 15th June at Wilmslow Guild on Bourne Street.
The festival, which has been running since 1932, will see a wide selection of short one-act plays presented by groups from all over the North West - with several plays performed every night from different societies.
Each evening ends with a verbal adjudication by independent adjudicators James Chalmers and Sue Bence with awards for the best plays and performers made on Saturday 15th June.
Festival organiser Janet Douglas said "This is a great opportunity to see a whole range of theatre from many groups across the area. We have entries from adult societies, but also entries from junior (13 and under) and youth societies (14-18)."
Entries in the festival come from ACTS, Players Dramatic Society (Cheadle Hulme), Wilmslow Green Room Society, Green 19, Nantwich Players, Whitehead School of Dance and Drama, Chelford Players, Knutsford Little Theatre and the festival hosts, Wilmslow Guild Players.
Wilmslow Guild Players's entry is called "A Ringing of Doorbells" by Thornton Wilder which will be performed on Saturday 15th June and is being directed by Matt Smith.
Janet said "It's really good to see so many theatre groups coming together to put on such a range of interesting plays. Whichever night you come you can be sure to see an entertaining selection of theatre, comprising both drama and comedy."
The running order for the festival is published on the Guild Players' website.
Each evening starts at 7.30pm and tickets, which cost £4 for each night, can be booked online at www.wgp.org.uk, by emailing tickets@wgp.org.uk or calling 01625 520126.
Photo: Matt Beton receiving the Syd Mence Cup for a Piece of Theatre Magic at the 2017 festival.