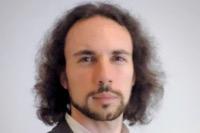 Spring is definitely in the air with Wilmslow Symphony Orchestra's concert on Saturday 8th June, which will be the final one of this season.
The main work in the first half is Schumann's tuneful 'Spring' Symphony, full of romance and youthful vitality. The same sparkle and savour is evident in Rossini's overture to 'The Thieving Magpie'. In the days when concerts often began with the National Anthem, the opening drum rolls were known to bring incautious concertgoers to their feet – Rossini certainly would have seen the funny side.
And if we're talking about youthful vitality, then Shostakovich's First Symphony must be the prime example, as he was only 19 when he wrote this short, concentrated work. It's the product of a less innocent era, but if the second movement is shot through with ironic wit, the work's slow movement shows that romanticism was not dead. At a stroke, this approachable work established Shostakovich as a leading figure.
The conductor tonight will be the evergreen Juan Ortuño, and the Leader will be Rosy Williams.
The concert takes place on Saturday the 8th of June at 7.45 in the Evans Theatre in Wilmslow Leisure Centre. Tickets cost £12 (Concession £10, Under 18s £2), and may be obtained from the Ticket Secretary (01925 756 144), at Bang & Olufsen, Alderley Rd (01625 527666), at Therapy, Bank Sq (01625 400113), or at the door.
Guest post by Dermot Gault.