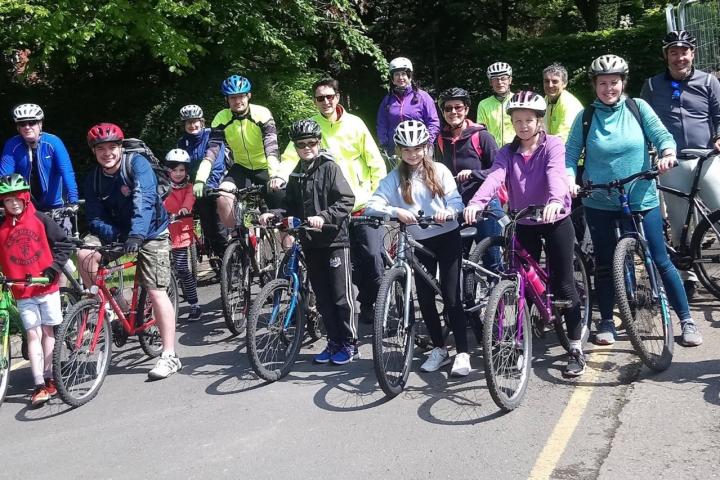 CycleWilmslow celebrated its tenth anniversary with a family-friendly ride on Saturday, 11th May with over 20 people, of all ages, joining the ride around Wilmslow, Mobberley and Alderley Edge.
Rob Sawyer said "A poignant moment was when the participants cycled along the cycling/pedestrian path alongside the Alderley Edge bypass.
"It was interventions by Dale Langham, CycleWilmslow's chairman, who passed away last year, that helped ensure that this facility was included in the bypass construction scheme."
The group, which has campaigned for enhanced cycling provision and produced free cycling maps, plans further family-friendly rides – with one pencilled in for 15th June, to coincide with the Wilmslow Artisan Market. It also intends to organise training sessions in basic cycle maintenance for local residents.
Tags: