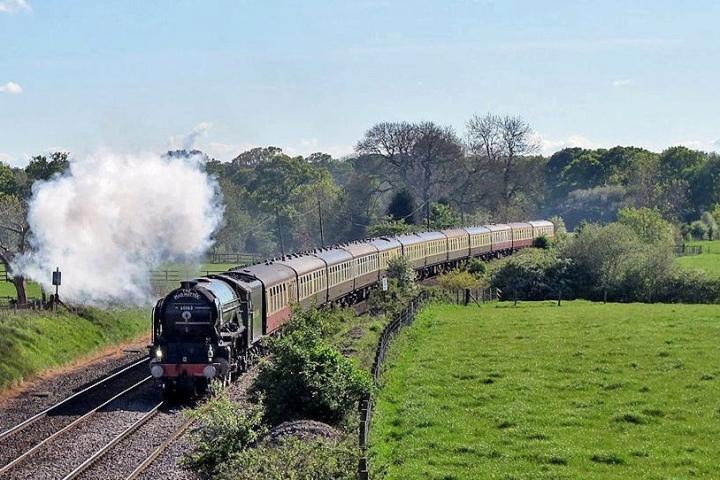 Vince Chadwick kindly sent us this photo of the iconic Tornado steam locomotive take near Mobberley yesterday afternoon. (Saturday, 11th May).
He said "It was working 'The Mad Hatter' steam special return leg, Chester to Doncaster."
If you would like your photos of Wilmslow and the surrounding area to be considered for publication on wilmslow.co.uk then please email them to admin@wilmslow.co.uk.