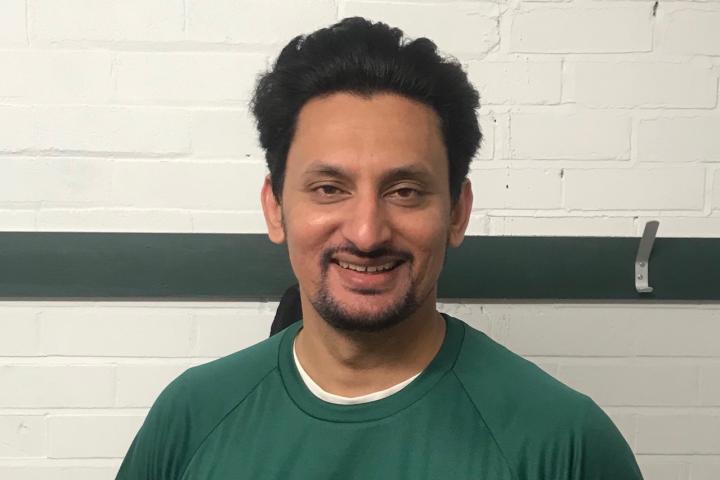 After being rained off the previous week, Lindow 1st XI travelled to local rivals Hale Barns looking to build on their opening day win against Mobberley. Captain Alex Matthews won the toss and decided to bat first. Some excellent Hale Barns bowling and fielding restricted Lindow to 28-2. Bobby Hassard (25) and Major Khan (35) re-built the innings before both fell in quick succession, leaving the home side in control at 78-4. A similar story followed as Jamie Peel (21) and Matthews (34) put on 55 before both got out quickly to leave Lindow on 136-6. The off-spin of Joe Cooper (7-36) saw off the rest of the Lindow order, leaving the visitors with a below par 150.
The Lindow response started well with the economical Saleem Akram (1-13) trapping Cooper LBW to leave the home side 11-1. Hale Barns then started to chip away at the Lindow total, but smart catches from Tim Affleck and Charlie Williams reduced Barns to 57-3.
As the score moved on to 110-3 many in the crowd thought it was a formality that the home side would reach their 150 target. However, this Lindow side is full of belief and endeavour and they knew if they could break the partnership there was still a chance. The partnership breaker was Sully Raja (3-42), which opened the way for a wonderful display of fast bowling from Rana Rauf (5-10). Coming down the hill and moving the ball both ways, Rauf blasted through the lower order to bowl the home side out for 133, giving Lindow an unlikely and memorable 17 run victory.
Lindow 2nd XI hosted Hale Barns at Upcast Lane and having lost the toss, batted first. It was looking a sensible decision from Barns as Lindow were reduced to 25-3. However a talented Lindow line up still had three half-centurions - Will Beckley (56), Matthew Hoyle (53) and Mike Bufton (56) - allowing Lindow skipper, Ian Park, to declare on 248-8.
If he was proud of his batsmen, his bowlers were just as impressive. Tom Rae (2-20) bowled both Hale Barns openers and was well supported by fellow opening bowler Mark Farrell (3-23). That just left the outstanding Bufton (5-20) to add a five wicket haul to his half-century, which rounded off a spectacular individual performance and a great team display.
Lindow 3rd XI travelled to Urmston, where they bowled first and dismissed the home side for just 96. Opening bowler Khalid Ahmed (5-42) was the pick of the bowlers, well supported by Ben Hamilton-Ryan, Paul Wilson and Joe Day.
Henry James ensured Lindow took the points with a well grafted 41 not out, building on the 22 from skipper Hassan Mahmood. An excellent all-round team performance from the 3rd XI, which contained six players from the club's junior teams.
On Sunday the 4th XI hosted Elworth in a T20 Cup match. The visitors batted first and posted 128-6. The Lindow wickets were shared between Tom Orr, Rowan Day, Ed Freeth and Connor Roxburgh. In response Lindow fell 20 runs short despite good scores from Max Espley (32) and Pete Hodge (21). On Monday the 4th XI played their final T20 group game away at Nantwich, with the highlight being 71 not out from Eddie Bones.
Photo: Rana Rauf 5-10 for Lindow 1st XI.
Match report by Rowan Day.