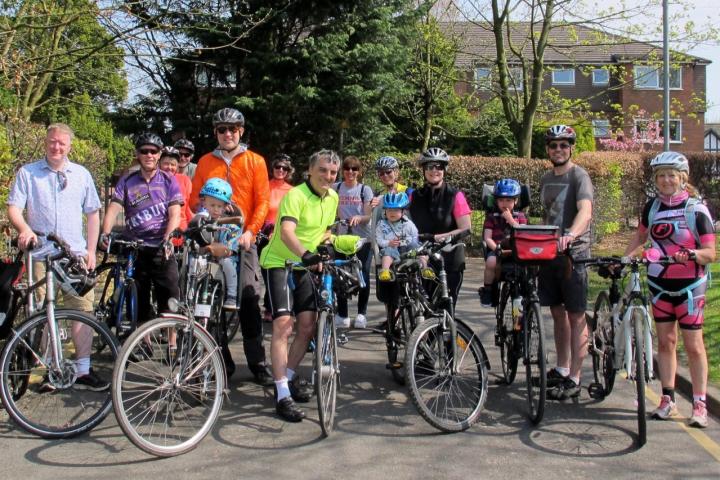 Celebrating the 10th anniversary of its formation, CycleWilmslow, the community group which advocates cycling for utility and leisure in the Wilmslow area, is gearing up for its spring activities.
On 9th May, it will hold its annual meeting at the Unico Lounge, Grove Street, at 7:45-8:45pm. The loss of Chairman, Dale Langham, to cancer in 2018, is keenly felt by the committee so people are being asked to get involved in the group in order to help secure its long-term future of the group and ensure that their in a voice for cycling, locally.
On Saturday 11th May, it will host its first family-friendly cycle ride of the year which will depart from outside Wilmslow Library at 2pm. The ride will be dedicated to Dale Langham, their former chairman who passed away last year, and will use some of the cycle routes that he lobbied successfully for.
CycleWilmslow's Secretary, Rob Sawyer, said: 'We are looking forward to getting back in the saddle in May and taking the opportunity to fondly remember Dale, who did so much for cycling, walking and wheelchair accessibility in the Wilmslow area."
As always, the ride is free but participants are invited to make a donation in aid of East Cheshire Hospice should they be happy to do so.
Tags: