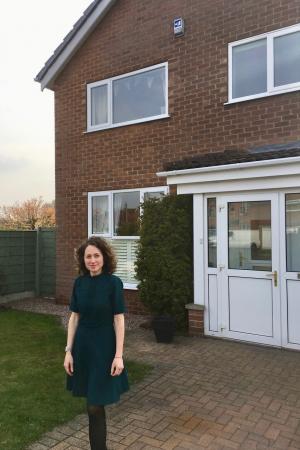 Transition Wilmslow, which has been offering free energy surveys in the Wilmslow area for the past 6 years, is challenging local residents to see if theirs could become the cheapest house for heat and power in Wilmslow
So far they have surveyed 200 houses, and want to know now if anyone can beat the best house they surveyed for energy use which is a fairly modern detached house, with two occupants, one of whom works from home. Last year the cost for heat and power was £578.
The house is well insulated house (with porches) and a small wood burning stove using free pallets to chop up. Their appliances are A+/++ rated with an induction hob, and a combi microwave.
However, a lot of what they have done to reduce costs is about behaviour, including
Keeping the temperature down inside the house except in the room they are in, ensuring doors are kept closed
Review and switch (if applicable) utility contracts once a year
Wearing thicker clothes
Hanging washing outside or in the conservatory
Not leaving appliances on standby
Using a steamer or microwave more and the main oven less
Plus using bicycles around Wilmslow for shopping, reducing car use.
Amanda Williams, one of the owners, said "I don't like waste, we need to try and protect the environment. We live behind a farm which is being dug up to build more houses on green belt land. If I can save money and do my bit to help the environment, it helps towards the loss of trees and the surrounding habitat that our society is taking away."
Andrew Backhouse, Chair of Transition Wilmslow said "Saving money for us all is really important – but Transition Wilmslow wants to help to conserve the planet for our next generations. Can you beat this house?"
Photo: Amanda Williams outside their house, taken by Simon Williams.
Transition Wilmslow is a community non-political group trying to get people working together to make the planet more sustainable and build community in the process. Email Andrew Backhouse or call him on 01625 537087.
Tags: