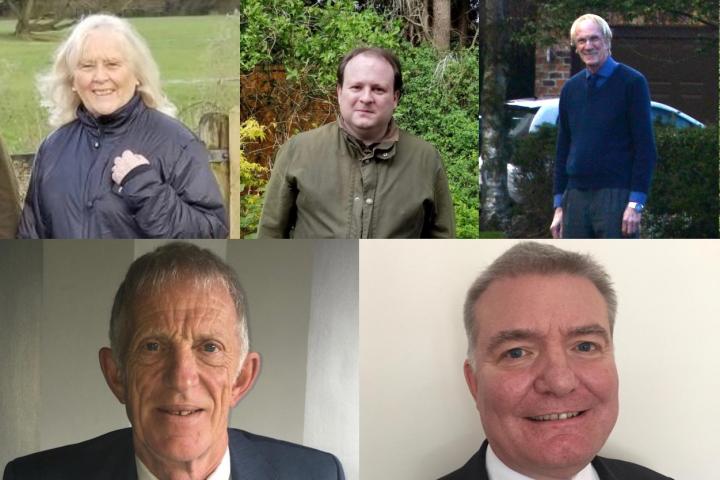 Promotional Feature
Wilmslow's Conservative Councillors on both Cheshire East Council and Wilmslow Town Council have worked hard over the last four years to deliver investment and improvements for our town. They are also taking the lead in tackling the issues that matter most to local residents.
Parking
Gary Barton, Ellie Brooks, Barry Estill, Frank McCarthy and Don Stockton are all backing the parking review to produce a long-term solution to our town's parking problems. Work is already underway to put yellow lines down on Alderley Road and sections of Knutsford Road, Bourne Street and surrounding roads, and Lacy Green amongst others. A new multi-storey car will also take more cars off residential roads. In addition, local conservatives are working to find ways to reduce the number of lorries going through Wilmslow.
Roads and Pavements
A further £5 million of investment has been secured by Conservative Councillors for investment in roads. Work has been carried out across the town, including pavements on Moor Lane, Gravel Lane, Chapel Lane, and Nursery Lane. But we know more needs to be done and we are working to ensure that road repair techniques are improved and to make sure that Wilmslow gets the level of investment it deserves.
Recycling and Rubbish Collection
Cheshire East has one of the best recycling rates nationally which is good for the environment and avoids costly and polluting landfill. Wilmslow Conservatives are backing the introduction of year-round green bin collections and optional food waste recycling.
Revitalising Wilmslow
Local Conservatives have played a leading roll in improving our town. Local Conservatives Ellie Brooks, Julie Dawn Potts, Rod Menlove, and Ruth McNulty have been at the spearhead for Wilmslow's success in the 'In Bloom' awards and are preparing our town's bid for national recognition. Conservative run Wilmslow Town Council provided financial and logistical support that enabled the re-opening of the Rex Cinema and will continue to work with local groups and businesses to bring new live to Wilmslow.
Green Belt and Development
Wilmslow's Conservative Councillors oppose over development of our town. We backed the Handforth East development village to reduce the burden of new house building in Wilmslow and to create new infrastructure rather than putting more pressure on existing roads and services. The Town Council-funded Neighbourhood Plan will ensure that residents' views will have legal force against future development.
Avoid a Labour Run Council
If the Conservatives lose control of Cheshire East Council, Labour will be the only other party able to form a ruling administration. Local residents are worried that Independent and Liberal Democrat Councillors will support a Labour-run administration which would raise taxes and ignore Wilmslow in favour of Crewe. Only the Conservatives have a clear vision for Wilmslow.
Promotional Feature
Promoted by Jamie Douglas on behalf of Wilmslow Cheshire East Conservative candidates and promoted by Wilmslow Conservative Town Council candidates on behalf of themselves. All of Tatton Conservatives, 1a Windsor Way, Knutsford WA16 6JB.