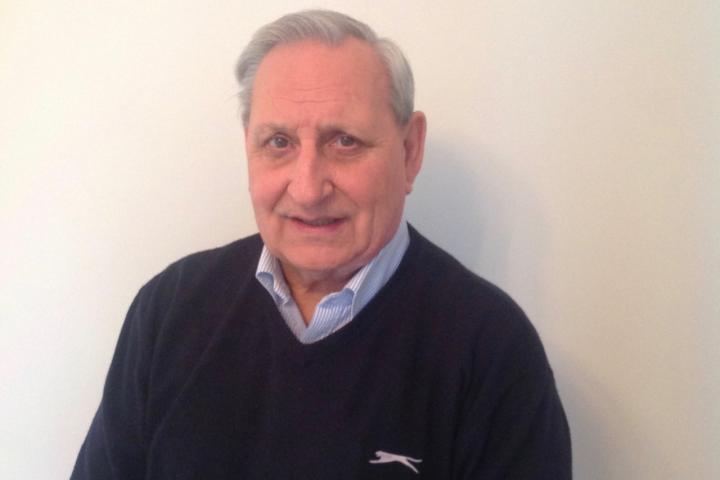 In the run up to the local elections on May 2nd I have been publishing brief interviews with each of the candidates - standing for seats on both the Town Council and Cheshire East Council - that respond to my request, in the order in which they respond.
To read interviews with other candidates you will be able to click on the tags at the bottom of the article. For example, pieces on the other candidates for the Wilmslow Town Council election will all be tagged 'Wilmslow Town Council 2019 Election'. Candidates representing the same party or group will also be connected via the tags, candidates competing in the same ward will be connected by tags as well and all articles will be tagged '2019 Local Elections'.
David Pincombe is standing as a Conservative Party candidate for the Dean Row Ward on Wilmslow Town Council.
Following a career in technology that took him to the Middle East and later Scandinavian and Benelux Countries, David moved into Local Government and moved to Manchester in 1991 to manage and re-organise Manchester City Council's technology infrastructures.
David, who has lived in the area for 24 years, told me "I have been involved in many projects, mostly associated with the Town Council, often this can be time consuming and without payment but it does have its rewards when you see the benefits it brings to the community."
His recreational activities these days consist mainly of having short holiday breaks in this country, often in Devon and Northumberland, the odd game of golf and exercising a rescued Irish Jack Russell dog.
Why have you decided to stand for re-election as a ward councillor for Wilmslow?
I enjoy meeting and working with people and promoting projects that provide benefits to the community. Being a Wilmslow Town Councillor gives you a voice and together with other like-minded Councillors, the opportunity to improve and provide services and amenities that is beneficial to all.
What do you think have been your biggest achievements as a councillor in the past 4 years?
Being a team player is very important in being a councillor and being able to debate on issues of common interest ensures many projects can be undertaken without political wrangling.
In four years of being a Wilmslow Town Councillor working within various committees we have been able to plan and deliver such projects as the new toilet block in the Carrs, supporting the re-establishment of the Rex, organising and promoting the Cinema on the Carrs and the Christmas Light Switch On and providing many grants to local organisations.
All of these achievements have been delivered by Wilmslow Town Council and being part of that team is reward enough, much more important than claiming individual kudos.
What have been your biggest disappointments as a councillor in the past 4 years?
I have been disappointed by a number of planning applications that have gone against the recommendations of the Town Council. It is extremely frustrating when we as Town Councillors with local knowledge of the area know for a variety of reasons that a submitted application for a development is unsuitable and subsequently lodge reasoned rejection, only to be advised later that it has been overturned. I do understand that CEC Planning Department are under enormous pressure but it does give an impression that there is a lack of consistency in some of their decision making.
One development in particular, was the application to revamp the Lidl Supermarket which meant that the Energi gym would be relocated and lost to the area. Wilmslow Town Council Planning Committee agreed that the plans for redevelopment of Lidl were not in keeping with the area and a smaller footprint for the store would be more appropriate. It was hoped that if a smaller footprint for the store was agreed the Energi gym could be saved, but at the Cheshire East Northern Planning Committee meeting it was agreed to accept the full plans. I and my fellow Dean Row Councillors still have reservations regarding future car parking facilities at Summerfields once the Lidl Super-Store is completed.
Wilmslow Town Council has now been in existence for 8 years and has demonstrated it is very capable of delivering projects and managing budgets, I believe that now is the time for review to seek additional powers and services that can be passed down from CEC to allow for greater flexibility of local service delivery.
What do you consider to be the important issues facing Wilmslow?
With the many new housing developments now in the process of construction there is an immediate need to provide sound infrastructures to ensure that schools, medical centres and highways are able to cope with increased demand. Much of the anticipated needs have been reviewed and clearly stated in the soon to be adopted Wilmslow Neighbourhood Plan.
We have a major parking problem in Wilmslow and it is hoped that following the latest CEC consultation views of residents will be considered and acted upon to find a positive solution to the problem. I do not believe that putting more yellow lines on roads is the answer; we need more long stay sites and a multi - storey car park on Broadway Meadows.
We are neighbours with several other Parishes and it is important that the Town Council holds meetings with them on a regular basis to consider cross boundary issues especially public transport and also to take into account cycle and footpath facilities. I am constantly appalled at the number of vehicles parked on the marked cycle path along Manchester Road.
We also need a seat on the board at CEC to express our views on how and where money being generated from New Homes Bonus and Community Infrastructure Levy is to be spent.
What experience and personal qualities will you bring to the role?
My background in both commerce and Local Government brings with it many years of experience that is beneficial to being a Councillor. I continue to be involved with charitable work such as the Wilmslow Aid Trust and the Handforth Community War Memorial holding trustee status on both. I also sit as an advisory member of the Colshaw Estate Tenants and Residents Assocaition. In the past I have also Chaired Handforth Parish Council before becoming a Councillor for Dean Row.
On Wilmslow Town Council I currently hold positions of Chair for Finance and Employment and sit on the Planning Committee, Strategic Planning Panel and Assets and Services committee.
Why should Wilmslow residents vote for you?
I am dedicated to providing support for Dean Row Ward and residents of Wilmslow and have recently demonstrated this by speaking against the application to build a new care home on Handforth Road. The application was rejected by the Northern Planning Committee despite the CEC Planning Officer recommending approval.
My track record is based on common sense decision making and an ability to act on resident concerns. I will continue to help enhance facilities in Dean Row and Wilmslow on issues that are raised.