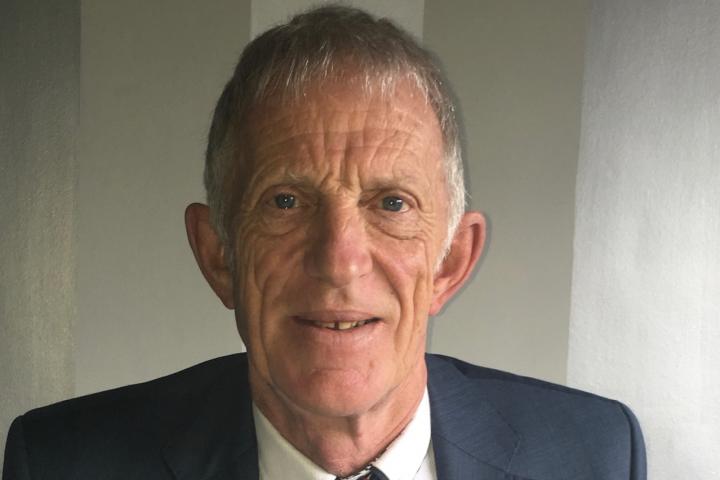 In the run up to the local elections on May 2nd I will be publishing brief interviews with each of the candidates - standing for seats on both the Town Council and Cheshire East Council - that respond to my request, in the order in which they respond.
To read interviews with other candidates you will be able to click on the tags at the bottom of the article. For example, pieces on the other candidates for the Wilmslow Town Council election will all be tagged 'Wilmslow Town Council 2019 Election'. Candidates representing the same party or group will also be connected via the tags, candidates competing in the same ward will be connected by tags as well and all articles will be tagged '2019 Local Elections'.
Barry Estill is a Conservative Party Candidate for the Wilmslow East Ward on Cheshire East Council.
Barry moved to Wilmslow in 1984 and has lived here with his wife Julie now for over 35 years. His children, now grown up, all live in Wilmslow and his grandchildren attend Wilmslow High School and local primary schools.
Having previously worked for Barclays Bank as a Production Co-ordination Manager in Barclays Technology Services, he is now retired, which he says is giving him the time to devote to helping his fellow residents of Wilmslow.
Why have you decided to stand for election as a ward councillor for Wilmslow?
I am standing for Cheshire East Council because what happens in Wilmslow matters so much to me on a personal level,
I am passionate about maintaining and improving upon our local environment and services.
Being new to politics and local government, I am particularly keen to bring a degree of transparency and integrity to my prospective role as a Wilmslow councillor.
I would love to be able to influence the rate of progress on resolving some of the towns issues, what many residents perceive as relatively simple minor issues seem to take an inordinately long time to fix.
Have you stood for election before ?
No, I'm the new boy.I've always had a keen interest in politics, and instead of being an ''Armchair Moaner'' though it was about time to get involved.
There is a tradition of public service in the family and my wife Julie has served as a Magistrate on Manchester and Salford Bench for 17 years.
What do you consider to be the important issues facing Wilmslow?
As a resident of Wilmslow, I have my own opinions as to what I think are the main issues, but in order to truly represent the people who live in Wilmslow East I recently delivered a short survey to every household in the area.
The strength of feelings for different issues is clear from your responses.
I appreciate the feedback not only from the survey but from the many people I have spoken to on their doorsteps and those of you who contacted me directly.
Undoubtedly the number one problem in Wilmslow is parking, this single issue causes more upset and frustration than any other.
The generally poor state of our roads and pavements annoys residents every time their car crashes down a huge pothole.
The increase in our town population year in year out, due to a continued expansion of new housing bring with it a great burden on our already stretched resources and facilities. Local infrastructure and amenities must be considered.
What do you hope to achieve and how in the next 4 years?
It is imperative not only for the commercial success of Wilmslow but for the residents that the parking issue is resolved.
I would hope to achieve major investment into a satisfactory parking solution which will carry us forward for many years.
There has to be investment in multi-storey car parking in the town centre and this has to be achieved as quickly as possible.
More innovative out of town parking solutions must be discussed with all major employers in the town.
The ''Yellow Lining'' of danger spots such as Alderley Road cannot be allowed to drag on any longer.
As the town population continues to rise, every single year, more and more children are unable to take up their rightful place at Wilmslow High School. Provision for our children's education cannot be delayed, more places must be made available now, not in 5 years time when they have progressed onto the next stage of their education or employment.
What experience and personal qualities will you bring to the role?
I believe I have throughout my business life gained the necessary skills to hopefully effect positive change.
I am enthusiastic, hard-working, reliable and honest.
I am frustrated by inaction, a good listener and a good talker.
Why should Wilmslow residents vote for you ?
What is best for Wilmslow and its residents is my priority.
I intend to bring a fresh approach to local politics and will be able to make a tangible change
I feel very lucky to be able to live in such a pleasant and vibrant town amidst such beautiful surroundings and hope that I shall be able to maintain and improve upon our local environment and services if elected in May.