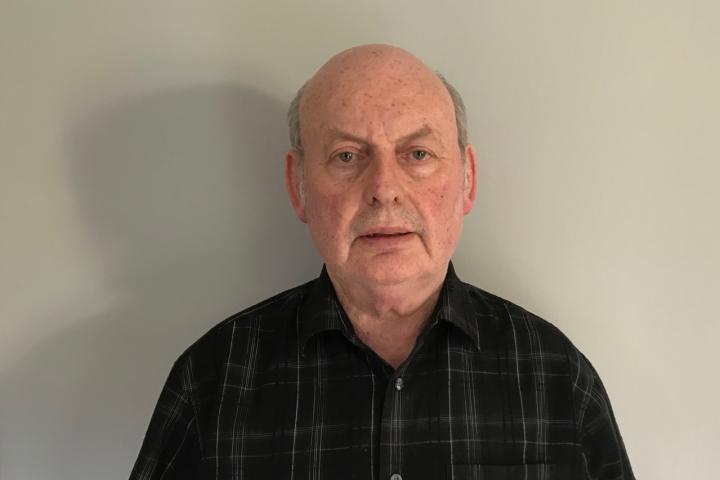 In the run up to the local elections on May 2nd I will be publishing brief interviews with each of the candidates - standing for seats on both the Parish Council and Cheshire East Council - that respond to my request, in the order in which they respond.
To read interviews with other candidates you will be able to click on the tags at the bottom of the article. For example, pieces on the other candidates for the Handforth Parish Council election will all be tagged 'Handforth Parish Council 2019 Election'. Candidates representing the same party or group will also be connected via the tags, candidates competing in the same ward will be connected by tags as well and all articles will be tagged '2019 Local Elections'.
Tim Hardy is an Independent candidate for the West Ward on Handforth Parish Council.
Tim is 66 years old and a recently retired businessman. He has lived in Handforth for 35 years, since moving from his native North East in 1984. He lived in Woodlands Road for approximately 7 years before moving to Dean Row and will be moving to Knowle Park later this year. Tim is married with 3 children who all live and work in Handforth or Wilmslow.
Tim, who has never stood for election anywhere before, told me "I am not a politician in any way, but an ordinary member of the community who would like to make a difference. I am not a member of any local groups or societies, and am therefore under no pressure from anyone."
Why have you decided to stand for election as a parish councillor for Handforth?
Having attended a number of parish council meetings I have witnessed the hostility that exists in certain quarters. The fact that the council feels it necessary to have three video recordings of every meeting due to their inability to agree what was said and by whom at previous meetings, speaks volumes for the level of mistrust that exists. All this from people who are meant to be adults, responsible for administering the affairs of the village on behalf of the residents. I have decided to stand in the West Ward (where I will be living this year) after having discussions with Sue Moore and Lee Nelson, and agreeing the need for change.
What do you consider to be the important issues facing Handforth?
The additional housing being built in and around Handforth will put considerable strain on existing facilities and infrastructure. Car parking, particularly around the railway station area, is an issue which will only get worse. The reduction in local bus services is a problem for the elderly trying to access shops, doctors, dentists and hospitals.
What do you hope to achieve and how in the next 4 years?
If elected, I would hope to be able to work with all colleagues to find constructive ways of solving local issues, and develop some long term planning. The Handforth Neighbourhood Plan is a well presented document that provides a good starting point, the contents already being approved by council but not being exclusive. New ideas can be added if agreed. The additional funding coming in to Handforth needs a long term strategy to obtain the best results for the whole community.
What experience and personal qualities will you bring to the role?
Having trained as a cost accountant and worked for companies such as Tarmac Construction, Taylor Woodrow, King Wilkinson, Occidental, Chevron and BP, before going into business for myself, I feel I have a wealth of experience. In addition to this experience I will be bringing my personal qualities to the role. I feel I have drive and the ability to get things done.
Why should Handforth residents vote for you?
Given my comments above, a vote for me will be a vote for an honest, straightforward approach to issues with no previous agenda. What is best for Handforth and it's residents will be my only priority.