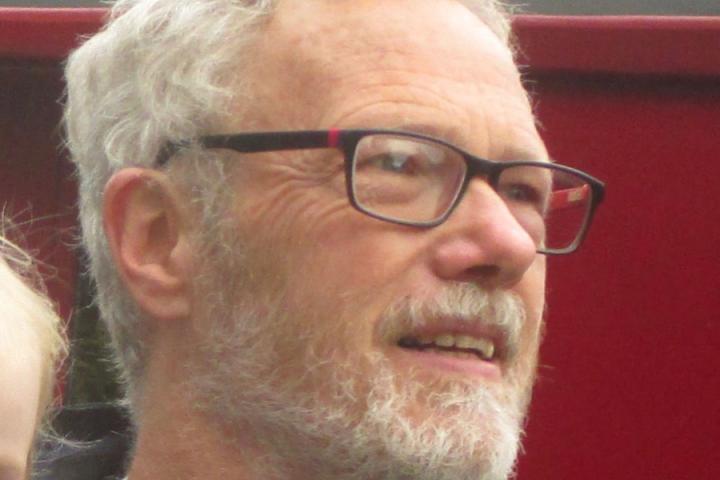 In the run up to the local elections on May 2nd I will be publishing brief interviews with each of the candidates - standing for seats on both the Parish Council and Cheshire East Council - that respond to my request, in the order in which they respond.
This is the fourth interview to be published for Handforth. To read interviews with other candidates you will be able to click on the tags at the bottom of the article. For example, pieces on the other candidates for the Handforth Parish Council election will all be tagged 'Handforth Parish Council 2019 Election'. Candidates representing the same party or group will also be connected via the tags, candidates competing in the same ward will be connected by tags as well and all articles will be tagged '2019 Local Elections'.
Andrew Backhouse is an Independent candidate for the South Ward on Handforth Parish Council.
Andrew is semi-retired, having been a teacher, youth worker, heritage consultant and funder.
He told me "I came to the area to manage Quarry Bank Mill for the National Trust - my grandfather was a mill engineer and my grandma was a weaver. I've lived in Handforth for 12 years, and keep an allotment in Styal, sing with the Laurence Singers, and am a Quaker as well as just becoming a governor at Wilmslow Academy. On my street (Vale Head) I organise street parties - because I like getting the community together, and love walking and cycling."
Andrew is currently chair of Friends of Handforth Station and Transition Wilmslow, and active with Plastic Free Wilmslow, saying "you might find me picking up litter along Station Rd, looking after the Incredible Edible beds at the top of Hallwood Rd, in the community cafe in Styal, or pruning the apple trees in Meriton Park that I helped to plant".
Why have you decided to stand for election as a parish councillor for Handforth?
I have time available, and I know the council needs people who get things done and can work in a positive manner. Attending the council meeitngs was an eye opener in that there have been accusations of bullying and other unhelpful actions by some apparently which suggests there is a need for change.
Have you stood for election before? If so when and for which party?
I have never stood for election before - it is quite a challenge to knock on doors and talk to new people, but I want people to know who I am. I hate voting for unknown people myself.
What do you consider to be the important issues facing Handforth?
Obviously I am very concerned about access for Handforth Station and how to drop people off there too. We have major developments coming on our fringes which will bring further pressure on our facilities - whether car parks, doctors, schools, let alone the loss of green space. We already have issues on some of these. I hear the request for better public transport - and we need to get people out of cars when we have not enough car space and are damaging the planet in the process.
People identify the lack of public toilets in the town. I also feel there is a need to get community together - I meet a lot of people who feel isolated and who might benefit from initiatves like Men in Sheds, Knit and Natter, or other spaces where people can make friends safely and do things together.
What do you hope to achieve and how in the next 4 years?
We will achieve the access to the station at last, thanks to grant money now received by Friends of Handforth Station, and I want to achieve more for the community enhancements, whether car parking, bus services, toilets, or youthwork. I am investigating the possbiility of setting up a volunteer community help scheme. I hope that will also make Handforth a greener place too.
What experience and personal qualities will you bring to the role?
I am a networker, used to working in teams, and seeing the best in people. I am used to managing buildings and volunteers, fundraising and seeing the bigger picture.
Why should Handforth residents vote for you?
I think people should vote for me if they want to see the Parish Council working more harmoniously and more creatively to achieve what is needed in the 'village'.