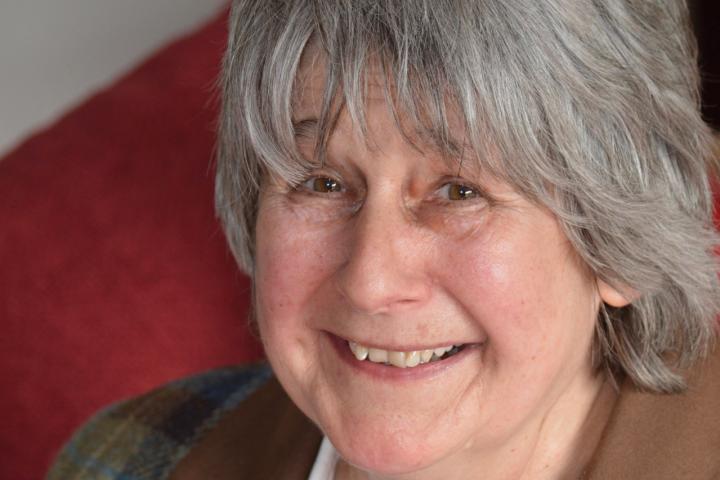 In the run up to the local elections on May 2nd I will be publishing brief interviews with each of the candidates - standing for seats on both the Parish Council and Cheshire East Council - that respond to my request, in the order in which they respond.
This is the second interview to be published for Handforth. To read subsequent interviews with other candidates you will be able to click on the tags at the bottom of the article. For example, pieces on the other candidates for the Handforth Borough Ward election will all be tagged 'Handforth Borough Ward 2019 Election'. Candidates representing the same party or group will also be connected via the tags, candidates competing in the same ward will be connected by tags as well and all articles will be tagged '2019 Local Elections'.
Susan Bidwell is a Handforth 'Ratepayers' Association (independent) candidate for the Handforth Borough ward on Cheshire East Council.
Susan has lived in Handforth since 2002 although she came to know it well when her husband Barry (Cllr Burkhill) and her first met in 1994, they had an eight-year long distance relationship as she was living in Scotland at the time.
Susan describes herself as "a bit of a mish-mash of much travelling and was made in Kenya, educated in UK and matured in Scotland. The blood of the Highlands runs through me, together with some Derbyshire from my mother".
Susan has three children from her first marriage and two grandchildren in Scotland, she married Barry in 2004, however she retained her name Bidwell as so many people knew her professionally as this.
She is an Occupational Therapist by profession and has consolidated her practice in specialist brain injury case management since 2008, undertaking self-funded MSc at the University of Birmingham in this area from 2011 to 13.
Susan told me "Unfortunately my elderly father became ill and needed much support in his home from 2017 so my focus was then entirely directed towards him and I was able to support him at home until his death last September.
"I love reading, especially medieval history & Scottish history and the history of medicine. Charlie, my re-homed Dalmatian is a constant companion and imbued with great humour. Gardening is a great passion and I love mowing the grass. Also swimming in the Indian Ocean but not so much of this recently!"
Why have you decided to stand for election as a ward councillor for Handforth?
I am standing to support my husband in the exemplary role he has fulfilled here for many years. I also have more time to devote to this following dad's death. As stated in the election leaflet, I strongly feel that the needs of the people must not become lost in the machinery of local government. I also have a keen awareness of the impacts of environment on health, self-efficacy and social inclusion. I have deep concerns about not only the world our grandchildren are growing up in but also the dangers of altered perception that lie around them: both in terms of mind-altering substances and virtual reality.
Have you stood for election before? If so when and for which party?
Yes, I was elected to Macclesfield Borough Council as Handforth Ratepayer 2004-2009 and enjoyed this learning curve of my life. I was Mayoress of the Borough 2007-8.
What do you consider to be the important issues facing Handforth?
The development of the Garden Village and land between Clay Lane and Sagars Road. Like the rest of UK, drug abuse.
What do you hope to achieve and how in the next 4 years?
I hope to have a clear voice for reason in the massive developments of green belt and be able to temper such developments so that they do not simply become boxes for housing souls. I hope to have some impact in young people's services and see the development of much more activities for our young people and hope to work with the Parish Council on this.
What experience and personal qualities will you bring to the role?
I bring a deep, professional approach to any undertaking, tempered with clear awareness of the boundaries in which we work. There is always that difficult 'bit' in working with people generally that crystallises around the resources available and the services set up to deliver them. I have extensive experience in liaison at many different levels and the ability to listen well as well as communicate meaningfully.
Why should Handforth residents vote for you?
I have been lucky enough to have a wide and rich life experience in Africa, Scotland & England, during which I have met many people. My studies in occupational therapy and brain injury have brought great optimism for life. I believe this combination of living in different places and studying two essentially pro-active areas gives me an optimistic buoyancy and resolve to do the best for the electorate, whatever their background or problem. My additional experience in dealing with large corporate bodies and the Court (in catastrophic injury cases) I anticipate will stand me in good stead in the Council chamber.