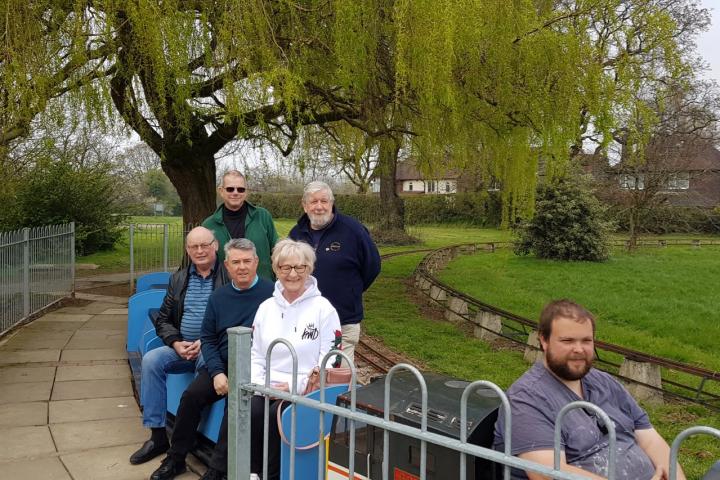 A group of friends and hobbyists who run the trains and carriages in Meriton Road Park are raring to go this summer thanks to a grant from Handforth Parish Council.
Handforth Model Engineering Society received £1000 which enabled them to purchase a system for lifting carriages and locomotives onto the track inside the pavilion in Meriton Road Park. As a result they are able to set up and deploy their engines and carriages much more quickly and easily.
Since receiving the grant in February they have been working to get the new system up and running for the summer season.
HMES Chairman John Coghlan said "Getting the locomotives weighing nearly 1/3 of a ton onto the track was becoming a problem as many of our members are retired. Previously we had them on four wheel trolley' s and had to manhandle them around the building to a special loading line at the rear, it took four people to do this and would take nearly one hour to get a train out.
"Now we can do the same in as little as six minutes. Now we can do the same in as little as six minutes, one person could do it but we insist on two for safety. Some of the engines weigh as much as a third of a ton."
John added "We hope this will allow more regular running for the families in Handforth who support us by riding the trains."
Since its inception in 2009, the society has laid three tracks in Meriton Road Park and offer rides to the general public on most Sundays between 11am and 3pm.