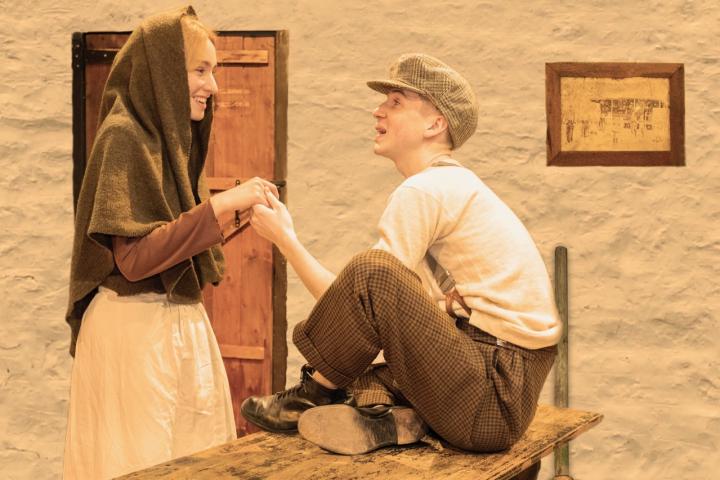 The Playboy of the Western World, a classic Irish comedic play from 1907, is a favourite to this day for its drama, wit and whimsy.
When first published, John Millington Synge's play became both popular and reviled for its depiction of Irish characters, their lack of a moral voice and the fact the play's characters are more preoccupied and thrilled with the wicked controversial story in it rather than repulsed by it. In Dublin, it saw many protest the play's staging with riots breaking out at theatres over its apparent immorality. We're hoping our Green Room audience will be better behaved!
Christy Mahon (Charlie Gallagher) is a young man who enters Flaherty's tavern on County Mayo's west coast. He makes an outrageous claim which despite the villainous nature of it, the townsfolk – particularly the women – are enraptured by Christy's storytelling abilities and his natural charm.
Directed by Mike Rogerson, The Playboy of the Western World runs from April 6th to 13th. Tickets priced £10 (£8 for WGR members) are available to purchase via the Wilmslow Green Room website, where you can choose your own seat, or you can leave a message on the Green Room's Box Office phone line 01625 540933.
Guest post by Hilary Pinnock.
Tags: