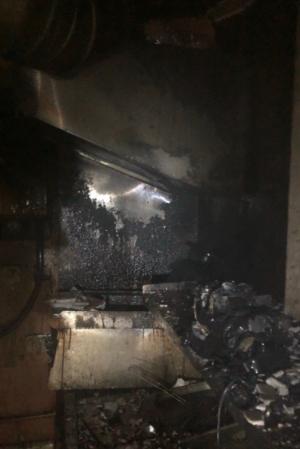 Firefighters were called to reports of a fire at the Chilli Banana restaurant on Water Lane at around 4.45pm on Sunday, 10th March.
On arrival the crew discovered that the fire involved an industrial deep fat fryer in the kitchen on the first floor and that everyone was accounted for.
The gas and electricity supplies to the restaurant were isolated and two firefighters wearing breathing apparatus used a dry powder extinguisher to put out the fire.
They then damped the area down with a hose reel jet to make it safe and cleared smoke from the restaurant with a large fan. Firefighters also cut away things that were damaged by the fire.
They were in attendance for around an hour and a half.